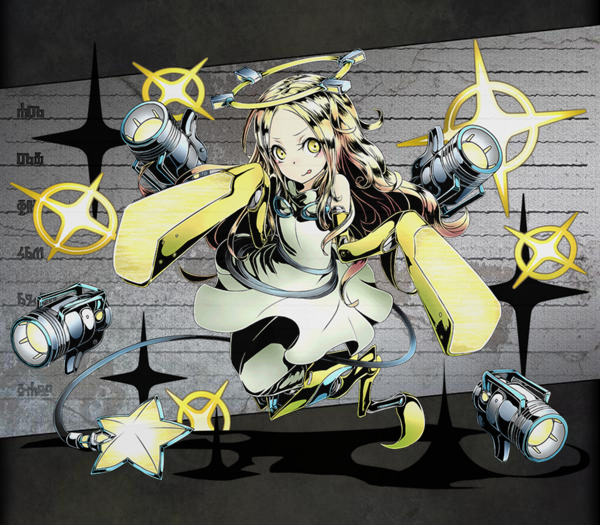 Unit

Name

Bright Machine, Lux
Attribute
Light
Cost
20
No.
961
Rarity
★6
Race
Machine
Max Lv
99
Basic Stats

Initial HP

1093

Final HP

3007
Exp Type
Type 4
Exp Curve
3500000
Initial ATK
675
Final ATK
1317
Fodder Exp
Lv.*1750
Price
Lv.*650
Skills
Leader Skill
Name
Light Machine Limit: Shift II
Effect
2x HP/ATK for Light Machine type units.
Active Skill
Name
Lux System
Default Cooldown
17
Min Cooldown
2
Effect
Turns the panels on the far left and right into Light and Water panels respectively.
Normal Skill 1
Name
Lux Megapika
Activation
Effect
Light damage to a single enemy.
(1.6x ATK)
Normal Skill 2
Name
Ultimate Water Deathblow
Activation
Effect
Small Water damage to a single enemy.
(1.0x ATK)
Passive Skill
Name
Effect
How to Obtain
Friend Scratch
No
Rare Scratch
No
Other
Dungeon
Lost Factory Lux
Evolution
Friend Race
Friend Level
Friend Element
Evolution Quest
Link Bonus
Min Lv.: HP+168 ATK+21


Max Lv.: HP+651 ATK+81

Link Race Bonus
ATK+5% BOOST ATK+7.5%
Link Skill
{{{link skill}}}
Link Passive
Link Rate Up
Increases the rate multiplier by 0.01 for every HANDS count.
Link Material
Link Cost as Base Unit
114974
Unlink Cost as Base Unit
6898
Story
降り注ぐ光の中、すやすやと眠り続ける光明機ルクス。長く続いた神と竜の争いは終わり、再び空には光が満ちていた。やがてその目覚めは、新たな戦争の始まりと共に。ママはどこ。目を擦りながら彼女は呟く。目覚めたばかりの兵器は、母を求めて初めて外の世界へと向かう。自らに課せられた役目も知らぬままに。
In the light pouring down, the Bright Machine Lux continued to sleep soundly. The long war between Gods and Dragons was finally over, and light filled the sky once again. She finally opened her eyes, along with the beginning of a new war. "Where's mama?" Rubbing her eyes, she muttered to herself. The just awoken weapon went out in the outside world for the first time to search for her mother, still unaware of the duty that was given to her.
---
Ad blocker interference detected!
Wikia is a free-to-use site that makes money from advertising. We have a modified experience for viewers using ad blockers

Wikia is not accessible if you've made further modifications. Remove the custom ad blocker rule(s) and the page will load as expected.