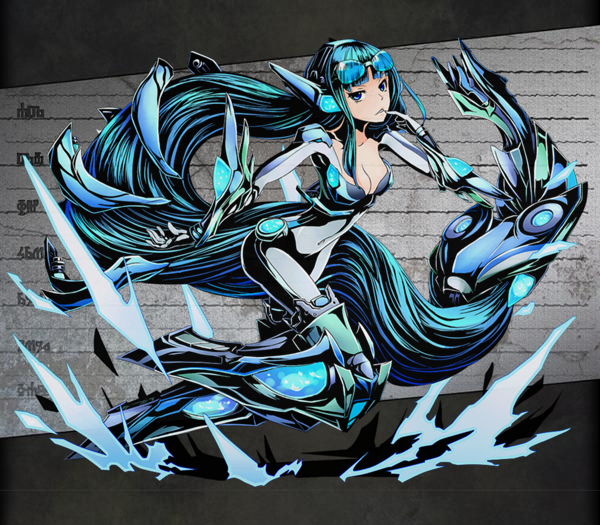 Unit

Name

Water Cooling Machine, Kelvin
Attribute
Water
Cost
20
No.
951
Rarity
★6
Race
Machine
Max Lv
99
Basic Stats

Initial HP

1427

Final HP

3169
Exp Type
Type 4
Exp Curve
3500000
Initial ATK
493
Final ATK
1095
Fodder Exp
Lv.*1750
Price
Lv.*650
Skills
Leader Skill
Name
Aqua Machine Limit: Shift II
Effect
2x HP/ATK for Water Machine type units.
Active Skill
Name
Kelvin System
Default Cooldown
17
Min Cooldown
2
Effect
Turns the panels on the far left and right into Water and Void panels respectively.
Normal Skill 1
Name
Mega Knee Kick
Activation
Effect
Water damage to a single enemy.
(1.6x ATK)
Normal Skill 2
Name
Ultra Deadly Void Attack
Activation
Effect
Small Void damage to a single enemy.
(1.0x ATK)
Passive Skill
Name
Effect
How to Obtain
Friend Scratch
No
Rare Scratch
No
Other
Evolved from Kelvin
Dungeon
Lost Factory Kelvin
Evolution
Friend Race
Friend Level
Friend Element
Evolution Quest
Link Bonus
Min Lv.: HP+211 ATK+0


Max Lv.: HP+813 ATK+0

Link Race Bonus
ATK+5% BOOST ATK+7.5%
Link Skill
{{{link skill}}}
Link Passive
Link Rate Up
Increases the rate multiplier by 0.01 for every HANDS count.
Link Material
Link Cost as Base Unit
114974
Unlink Cost as Base Unit
6898
Story
あらゆる生命に満ち溢れた海の一角が、一夜にして死の氷海と化した。その現象を、人々は聖なる扉の出現に伴う異常気象と結論付けていた。全ての生物が活動を停止した静かな海の中で、水冷機ケルビンだけが優雅に泳いでいる。何故、再び彼女が目覚めたのか。それは、創造主のただの気まぐれだろうか。それとも。
One night, a corner of the ocean, full of all kinds of life, turned into a frozen sea of death. People concluded this was an abnormal weather caused by the appearance of the Divine Gate. In the silent sea where every single creature stopped moving, only the water cooling machine Kelvin is swimming elegantly. Why did she open her eyes again? Was it because of her maker's whims, or maybe...
---
Ad blocker interference detected!
Wikia is a free-to-use site that makes money from advertising. We have a modified experience for viewers using ad blockers

Wikia is not accessible if you've made further modifications. Remove the custom ad blocker rule(s) and the page will load as expected.