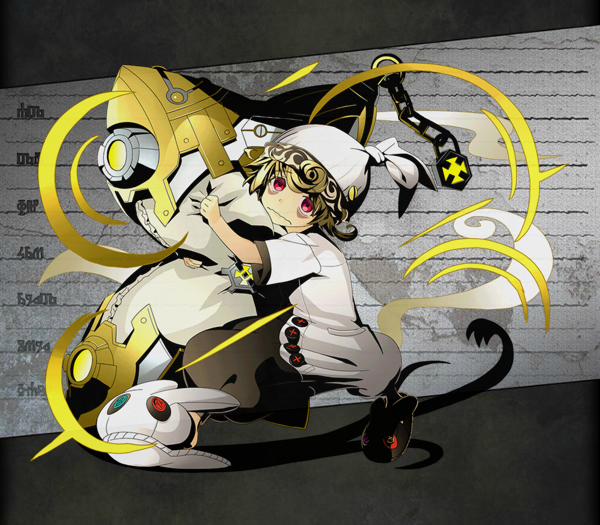 Unit

Name

God of Sleeplessness, Insomnia
Attribute
Light
Cost
20
No.
831
Rarity
★6
Race
God
Max Lv
99
Basic Stats

Initial HP

1444

Final HP

2600
Exp Type
Type 4
Exp Curve
3500000
Initial ATK
466
Final ATK
1400
Fodder Exp
Lv.*1250
Price
Lv.*500
Skills
Leader Skill
Name
God Rise: Life II
Effect
2x HP to God type units
Active Skill
Name
Re-Quick
Default Cooldown
17
Min Cooldown
8
Effect
Increases by two counts the duration of your next turn. (Maximum: 9 extra seconds) (SP Consumption: 1)
Normal Skill 1
Name
Awake L01: Second
Activation
Effect
Light damage to a single enemy.
(1.6x ATK)
Normal Skill 2
Name
Omega Light Virus
Activation
Effect
Large Light Damage to a single enemy
(2.3x ATK)
Passive Skill
Name
Effect
How to Obtain
Friend Scratch
No
Rare Scratch
No
Other
Evolved from Insomnia
Dungeon
Disused Hospitals Insomnia
Evolution
Friend Race
Friend Level
Friend Element
Evolution Quest
Link Bonus
Min Lv.: HP+168 ATK+21


Max Lv.: HP+651 ATK+81

Link Race Bonus
Critical ATK+20%
Link Skill
{{{link skill}}}
Link Passive
Link Panel Barrier: Dark
Each Dark panel reduces damage received by 4%,
afterwards the panels are randomly changed.
Link Material
Link Cost as Base Unit
114974
Unlink Cost as Base Unit
6898
Story
優しい枕より、厳しい言葉の方が、アタシは安心するんだ。そして目覚める一人の少女。君はどうするんだい。悪いけど、俺は降りさせてもらうわ。そして隊服を脱ぎ捨てた青年。だから言ったろ、俺はアイツのこと、大嫌いだから。だが、不眠神インソムニアは気付いていた。それが、彼なりに選んだ、王の為の道だと。
"Harsh words make me feel more at ease than a gentle pillow." Then, the girl woke up. "What will you do?" "Ah, sorry, but I will take my leave now." Then the young man removed his uniform. "I told you, I really hate that guy." But God of Sleeplessness, Insomnia noticed. That the path he chose was for the sake of the king.
---
Ad blocker interference detected!
Wikia is a free-to-use site that makes money from advertising. We have a modified experience for viewers using ad blockers

Wikia is not accessible if you've made further modifications. Remove the custom ad blocker rule(s) and the page will load as expected.