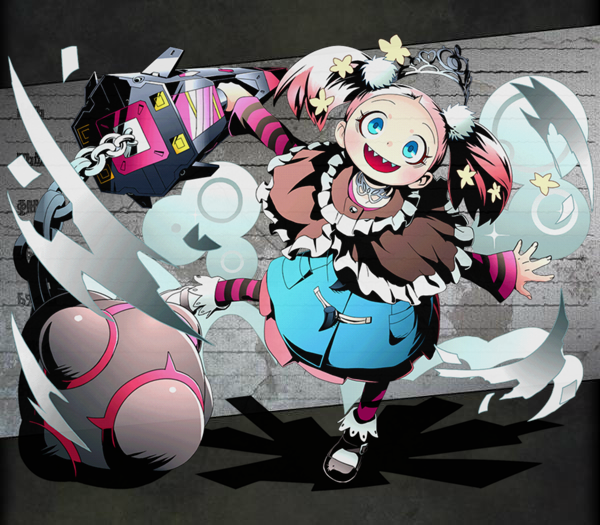 Unit

Name

God of Delusion, Paranoia
Attribute
Void
Cost
20
No.
825
Rarity
★6
Race
God
Max Lv
99
Basic Stats

Initial HP

1472

Final HP

2650
Exp Type
Type 4
Exp Curve
3500000
Initial ATK
483
Final ATK
1450
Fodder Exp
Lv.*1750
Price
Lv.*650
Skills
Leader Skill
Name
God Rise: Assault II
Effect
2x ATK to God type units
Active Skill
Name
Re-Image
Default Cooldown
19
Min Cooldown
11
Effect
Reduces enemies' current HP by 10% (SP Consumption: 1)
Normal Skill 1
Name
Awake N01: Second
Activation
Effect
Void damage to a single enemy.
(1.0x ATK)
Normal Skill 2
Name
Omega Void Virus
Activation
Effect
Large Void damage to a single enemy.
(2.3x ATK)
Passive Skill
Name
Effect
How to Obtain
Friend Scratch
No
Rare Scratch
No
Other
Evolved from Paranoia
Dungeon
Disused Hospitals Paranoia
Evolution
Friend Race
Friend Level
Friend Element
Evolution Quest
Link Bonus
Min Lv.: HP+84 ATK+63


Max Lv.: HP+325 ATK+244

Link Race Bonus
Critical ATK+20%
Link Skill
{{{link skill}}}
Link Passive
Link Panel Barrier: Aqua
Each Water panel reduces damage received by 4%,
afterwards the panels are randomly changed.
Link Material
Link Cost as Base Unit
114974
Unlink Cost as Base Unit
6898
Story
ずっと居て良いんだよ。妄想神パラノイアは語りかける。君達の王は、もう帰って来ないんだから。辛い現実は忘れて、ずっとここに居ようよ。そんなの嘘だ。少女は抱いた妄想こそが現実だと信じ、壊れた宝物を抱いて走りだす。まだ、仕事が残ってたみたいだな。男は軋む身体を起こし、くわえた葉巻へと火を点けた。
"You can stay here forever." God of Delusion, Paranoia accosted them. "Because your king won't come back. Forget that painful reality and stay here." "That's a lie!" The delusional girl accepted reality, and ran as she hugged her broken treasure. "Looks like I still have some work to do." The man straightened his stiff body, a cigarette dangling from his mouth.
---
Ad blocker interference detected!
Wikia is a free-to-use site that makes money from advertising. We have a modified experience for viewers using ad blockers

Wikia is not accessible if you've made further modifications. Remove the custom ad blocker rule(s) and the page will load as expected.