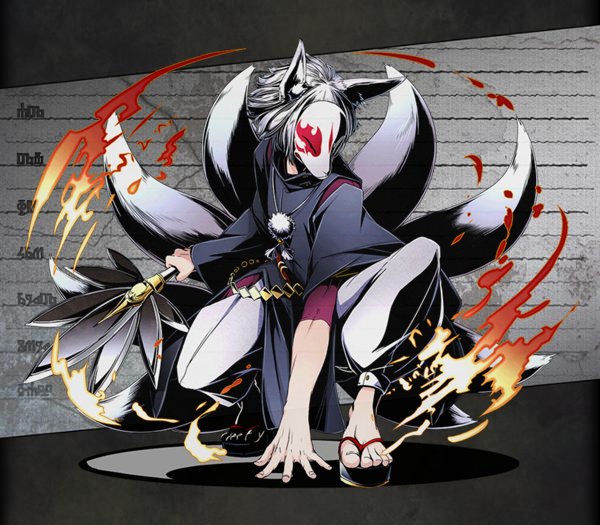 Unit

Name

Yashiro
Attribute
Fire
Cost
20
No.
777
Rarity
★5
Race
Beast
Max Lv
50
Basic Stats

Initial HP

763

Final HP

1679
Exp Type
Type 5
Exp Curve
883884
Initial ATK
668
Final ATK
1471
Fodder Exp
Lv.*275
Price
Lv.*230
Skills
Leader Skill
Name
Fire Beast Rise: Shift II
Effect
2x HP/ATK to Fire and Beast units.
Active Skill
Name
Kamui-Boost
Default Cooldown
21
Min Cooldown
10
Effect
All panels become Boost panels.
Normal Skill 1
Name
Kuzunoha
Activation
Effect
Small Fire damage to a single enemy
(1.0x ATK)
Normal Skill 2
Name
Nine-tailed Fox's Flame
Activation
Effect
Extra Large Fire damage to a single enemy
(3.0x ATK)
Passive Skill
Name
Effect
How to Obtain
Friend Scratch
No
Rare Scratch

Yes

Other
Dungeon
Evolution
Friend Race
Friend Level
Friend Element
Evolution Quest
Any
Lv.35+
Fire
Trial of Fire: Legend (炎の試練: 神級)
Link Bonus
Min Lv.: HP+32 ATK+65


Max Lv.: HP+80 ATK+160

Link Race Bonus
HP+200 Critical ATK+8%
Link Skill
{{{link skill}}}
Link Passive
{{{link passive}}}
Link Material
Link Cost as Base Unit
16562
Unlink Cost as Base Unit
828
Story
極東国に位置した京の都、枯れない桜の花びら達が舞踊る神社、ヤシロは本殿に封印されていた団扇型ドライバ【クズノハ】を取り出していた。あなたの側にいると、約束したのに。そう、それはそう遠くない日の出来事。あなたがそうしたいのなら、そうしたらいいわ。母狐の優しさに見送られ、千本鳥居を進み始めた。
In the capital located in the Far East Country, within the Shinto shrine where petals of cherry blossom dance without withering, Yashiro took out the fan driver 【Kuzunoha】 sealed inside the main shrine. "Even though I promised to stay by your side." That's right, it happened not long ago. "If this is what you want to do, you should just do as you wish." Seen off by the Fox Mother's kindess, he began to advance through the Senbon Torii.[1]
↑

A torii is a traditional Japanese gate most commonly found at the entrance of or within a Shinto Shrine
---
Ad blocker interference detected!
Wikia is a free-to-use site that makes money from advertising. We have a modified experience for viewers using ad blockers

Wikia is not accessible if you've made further modifications. Remove the custom ad blocker rule(s) and the page will load as expected.