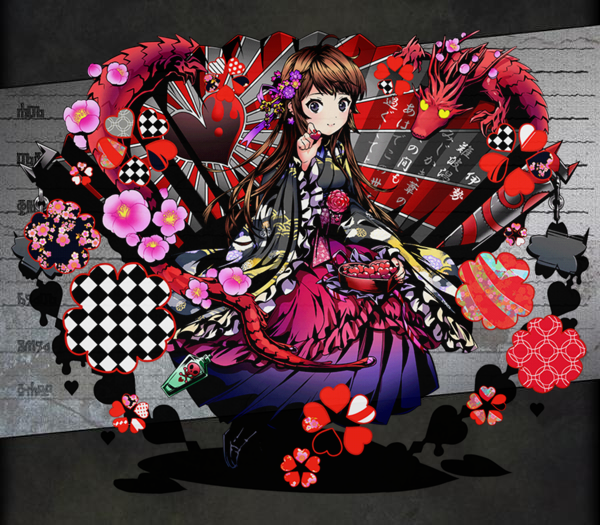 Unit

Name

Ise, the Sweet Girl Dragon
Attribute
Fire
Cost
35
No.
492
Rarity
★6
Race
Dragon
Max Lv
99
Basic Stats

Initial HP

933

Final HP

2961
Exp Type
Type 5
Exp Curve
5000000
Initial ATK
301
Final ATK
914
Fodder Exp
Lv.*500
Price
Lv.*50
Skills
Leader Skill
Name
Drago-Rise: Shift
Effect
1.5x HP/ATK to Dragon units.
Active Skill
Name
Are you telling me to live out my days like that?
Default Cooldown
25
Min Cooldown
12
Effect
Heals 50% of HP.
Normal Skill 1
Name
Drago Fire Large
Activation
Effect
Fire damage to a single enemy.
(1.6x ATK)
Normal Skill 2
Name
Favorite Choco
Activation
Effect
Heals 40% of HP.
Passive Skill
Name
Effect
How to Obtain
Friend Scratch
No
Rare Scratch
No
Other
Evolved from Ise
Dungeon
Evolution
Friend Race
Friend Level
Friend Element
Evolution Quest
Link Bonus
Min Lv.: HP+45 ATK+90


Max Lv.: HP+174 ATK+349

Link Race Bonus
BOOST ATK+15%
Link Skill
{{{link skill}}}
Link Passive
Link Counter: Fire
In rare cases (Trigger Rate:10%),
50% of damage received is dealt back in Fire damage.
Link Material
Link Cost as Base Unit
198955
Unlink Cost as Base Unit
11937
Story
訪れたのは恋乙女に戦乙女、太陽に咲く花、皆、恋する乙女達だった。いつまでも想い人は会いに来ない、募らせた想いはやがて彼女を本来の姿である甘女竜イセへと。解き放たれたドラゴンの姿に呼応したかの様に訪れた次の来客。やっと来てくれたのね。期待の眼差しを向けた先には、鎌を携えた悪魔が立っていた。
The visitors were the love maiden, the war maiden, and the flower blooming in the sun - all of them were maidens in love. Waiting, and waiting, for her beloved to appear, her uncontainable feelings eventually released her true form, the Sweet Girl Dragon, Ise. The next visitor arrived, as if they were called by her transformation. "Finally you came!" What greeted her hopeful gaze was a demon holding a scythe.
---
Ad blocker interference detected!
Wikia is a free-to-use site that makes money from advertising. We have a modified experience for viewers using ad blockers

Wikia is not accessible if you've made further modifications. Remove the custom ad blocker rule(s) and the page will load as expected.