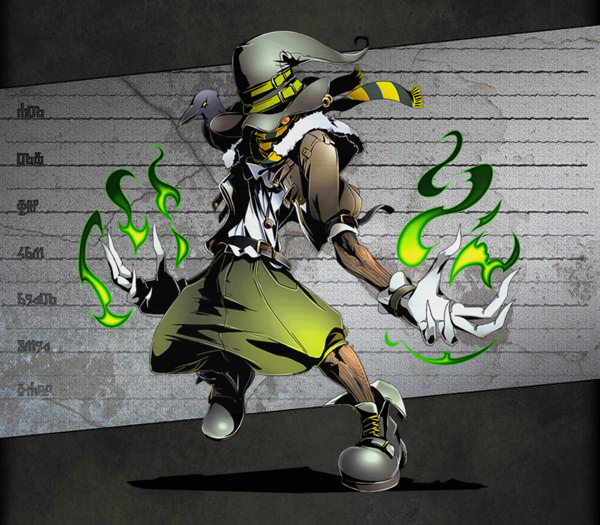 Unit

Name

Scarecrow
Attribute
Wind
Cost
20
No.
477
Rarity
★5
Race
Demon
Max Lv
35
Basic Stats

Initial HP

804

Final HP

1608
Exp Type
Type 3
Exp Curve
132934
Initial ATK
392
Final ATK
784
Fodder Exp
Lv.*500
Price
Lv.*300
Skills
Leader Skill
Name
Wind Demon Rise: Assault III
Effect
2.5x ATK to Wind or Demon units.
Active Skill
Name
All-less: Wind
Default Cooldown
21
Min Cooldown
10
Effect
Turns all panels into Wind panels.
Normal Skill 1
Name
Wind Show
Activation
Effect
Wind damage to a single enemy.
(1.6x ATK)
Normal Skill 2
Name
Scare Blow
Activation
Effect
Extra Large Wind damage to all enemies. (CRT+24%)
(2.5x ATK)
Passive Skill
Name
Effect
How to Obtain
Friend Scratch
No
Rare Scratch
Yes
Other
Dungeon
Evolution
Friend Race
Friend Level
Friend Element
Evolution Quest
Any
Lv.35+
Wind
Trial of Wind: Legend (風の試練: 神級)
Link Bonus
Min Lv.: HP+92 ATK+30


Max Lv.: HP+184 ATK+61

Link Race Bonus
ATK+8%
Link Skill
{{{link skill}}}
Link Passive
{{{link passive}}}
Link Material
Link Cost as Base Unit
11875
Unlink Cost as Base Unit
593
Story
眠れる森の西の果て、緑の女王の目覚めと共に、夢から覚めた使い古された案山子は溢れ出した光に手を伸ばした。誰も届かない森の中へと訪れた道化の魔法使いとなら、この光の正体へと辿り着けるんじゃないか。ずっとひとりぼっちだった彼の手を引いてくれた魔法使いの為に、カカシは迫り来る全ての害を退ける。
In the far west of the Sleeping Forest, awakening together with the Green Empress, the old scarecrow who woke from a dream reached out his hand to the overflowing light. "If I'm with the Wizard who visited the forest no one can enter, will I be able to understand the real nature of this light?" For the Wizard who took his hand when he had always been alone, Scarecrow will repel any impending harm.
---
Ad blocker interference detected!
Wikia is a free-to-use site that makes money from advertising. We have a modified experience for viewers using ad blockers

Wikia is not accessible if you've made further modifications. Remove the custom ad blocker rule(s) and the page will load as expected.