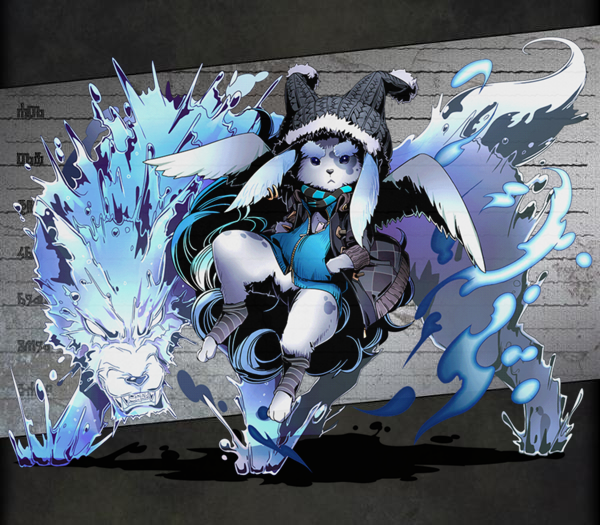 Unit

Name

Toto, the Clown Dog
Attribute
Water
Cost
25
No.
476
Rarity
★6
Race
Fairy
Max Lv
99
Basic Stats

Initial HP

1200

Final HP

3600
Exp Type
Type 5
Exp Curve
5000000
Initial ATK
625
Final ATK
2370
Fodder Exp
Lv.*630
Price
Lv.*420
Skills
Leader Skill
Name
Aqua Fairy Rise: Assault III
Effect
2.5x ATK to Water or Fairy units.
Active Skill
Name
All-less: Aqua
Default Cooldown
21
Min Cooldown
10
Effect
Turns all panels into Water panels.
Normal Skill 1
Name
Aqua Live
Activation
Effect
Large Water damage to a single enemy.
(2.3x ATK)
Normal Skill 2
Name
Summon Beast
Activation
Effect
Large Water damage to all enemies.
(1.8x ATK)


BOOST: Two panels from the left become Water and Heal panels.

Passive Skill
Name
Effect
How to Obtain
Friend Scratch
No
Rare Scratch
No
Other
Evolved from Toto
Dungeon
Evolution
Friend Race
Friend Level
Friend Element
Evolution Quest
Link Bonus
Min Lv.: HP+216 ATK+0


Max Lv.: HP+833 ATK+0

Link Race Bonus
HP+500
Link Skill
{{{link skill}}}
Link Passive
Link Panel Up: Aqua II
Increases Water panels' appearance rate by 10%
Link Material
Link Cost as Base Unit
142968
Unlink Cost as Base Unit
8578
Story
家族の温もり、解かれた力、それは全て道化の魔法使いが教えてくれた。忌み嫌っていた特別な力が、大好きな主人を守る力となる。道化犬になろうとも、家族と暖かなミルクとクルミパンさえあれば他には何もいらなかった。ただ、トトが未だに正せずにいた間違い、そう、今でも自分を犬だと思い込んでいたのだった。
The warmth of a family, unleashed powers, it was taught all of that by the Clown Wizard. Its special powers, a taboo that made it hated, changes into the strength to protect the owner it loves. Even if it becomes a Clown Dog, as long as it has a family, warm milk and walnut bread, there was nothing else it needed. But there was one thing Toto was mistaken about; that's right, even now, it still believes without a doubt that it is a dog.
---
Ad blocker interference detected!
Wikia is a free-to-use site that makes money from advertising. We have a modified experience for viewers using ad blockers

Wikia is not accessible if you've made further modifications. Remove the custom ad blocker rule(s) and the page will load as expected.