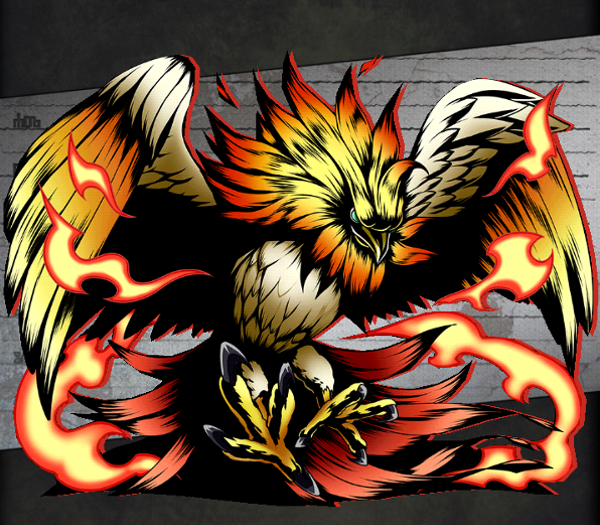 Unit

Name

Yuurinchii
Attribute
Fire
Cost
35
No.
471
Rarity
★6
Race
Beast
Max Lv
99
Basic Stats

Initial HP

678

Final HP

2715
Exp Type
Type 5
Exp Curve
5000000
Initial ATK
312
Final ATK
1249
Fodder Exp
Lv*630
Price
Lv*420
Skills
Leader Skill
Name
Sacred Bird Reincarnation
Effect
1.5x HP/ATK to Beast-type units.
Active Skill
Name
Volcanic Eruption
Default Cooldown
40
Min Cooldown
25
Effect
Deal Fire type damage equal to 15x user's ATK to all enemies. Affected by enemy element and defense.
Normal Skill 1
Name
Burning Beak
Activation
Effect
Large Fire damage to a single enemy.
(2.3x ATK)
Normal Skill 2
Name
Activation
Effect
Passive Skill
Name
Sacred Bird Feathers Reincarnation
Effect
Cancels all traps up to Lv.3
How to Obtain
Friend Scratch
No
Rare Scratch
No
Other
Evolved from Puchirinchii
Dungeon
Evolution
Friend Race
Friend Level
Friend Element
Evolution Quest
Link Bonus
Min Lv.: HP+45 ATK+90


Max Lv.: HP+174 ATK+349

Link Race Bonus
HP+250 CRT ATK+10%
Link Skill
{{{link skill}}}
Link Passive
Link Trap Cancel: All
Cancels all traps up to Lv1.
Link Material
Link Cost as Base Unit
198955
Unlink Cost as Base Unit
11937
Story
姫が見付けたのは大きな卵。この卵で、どれ程大きいパンケーキが作れるだろう。そんなスイーツな夢を見るのはまだ早い。迫り来る、怒りに燃えたユーリンチー。呼応するかの様に噴火を始める火山。全てを飲み込む勢いで渦巻く炎。覚悟を決めた兵士達は姫の前に横一列で並ぶ。その小さな背中を、姫に預ける様に。
The Princess has found a large egg. What lies in this egg could be the best breakfast. It was too soon to think of the Sweet dream. In the air, The Burning Phoenix burned in rage. It caused volcanos to start erupting. Flames whirled consuming everything. In front of the Princess, the soldiers lined up single-file. With their backs facing her they were ready to be distant from the Princess.
---
Ad blocker interference detected!
Wikia is a free-to-use site that makes money from advertising. We have a modified experience for viewers using ad blockers

Wikia is not accessible if you've made further modifications. Remove the custom ad blocker rule(s) and the page will load as expected.