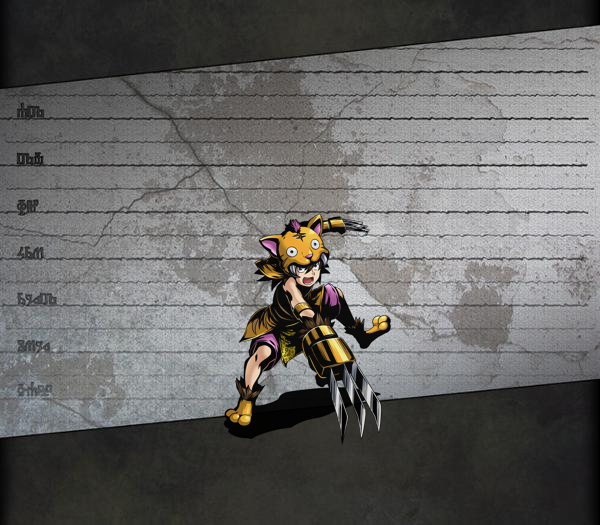 Unit

Name

Wild Boy
Attribute
Water
Cost
20
No.
453
Rarity
★4
Race
Human
Max Lv
99
Basic Stats

Initial HP

1122

Final HP

2570
Exp Type
Type 3c
Exp Curve
779937
Initial ATK
687
Final ATK
1612
Fodder Exp
Lv*275
Price
Lv*230
Skills
Leader Skill
Name
Instinct of the Wild
Effect
2x HP/1.5x ATK to Water type units
Active Skill
Name
Cry of the Earth and Sky
Default Cooldown
35
Min Cooldown
20
Effect
Deal Water type damage equal to 20x user's ATK to all enemies. Affected by enemy element and defense.
Normal Skill 1
Name
Wild Punch
Activation
Effect
Water damage to a single enemy.
Normal Skill 2
Name
Wild Kick
Activation
Effect
Extra Large Water damage to a single enemy.
(3.0x ATK)
Passive Skill
Name
Effect
How to Obtain
Friend Scratch
No
Rare Scratch
No
Other
Evolved from Gaia
Dungeon
Evolution
Friend Race
Friend Level
Friend Element
Evolution Quest
Link Bonus
Min Lv.: HP+154 ATK+0


Max Lv.: HP+595 ATK+0

Link Race Bonus
HP+200 ATK+4%
Link Skill
{{{link skill}}}
Link Passive
Link Panel Up: Aqua Ⅱ
Increases Water Panel appearance rate by 10%.
Link Material
Link Cost as Base Unit
11875
Unlink Cost as Base Unit
593
Story
辺り一面を覆い尽くすモンスターの群れが、野生児の野生の本能を駆り立てる。鋭い狩猟者の眼が獲物を捕らえ、腰を落とし、衝撃に備える。それは、獲物からの攻撃に備える為では無い。彼の本領は、姫に蹴り飛ばされることで発揮される。背中に聞こえたのは助走をする姫の足音。さぁ、いよいよ狩りの始まりだ。
Monsters in numbers are just on one side, urges the wild instincts of the Wild-ling. His prey is spotted by the sharp eye, and prepares to screw drop the enemy. However it wasn't his own preparations for attack. His distance is determined by the Princess's kick power. He could hear her approaching footsteps behind him as she ran up. This wild hunting finally began.
---
Ad blocker interference detected!
Wikia is a free-to-use site that makes money from advertising. We have a modified experience for viewers using ad blockers

Wikia is not accessible if you've made further modifications. Remove the custom ad blocker rule(s) and the page will load as expected.