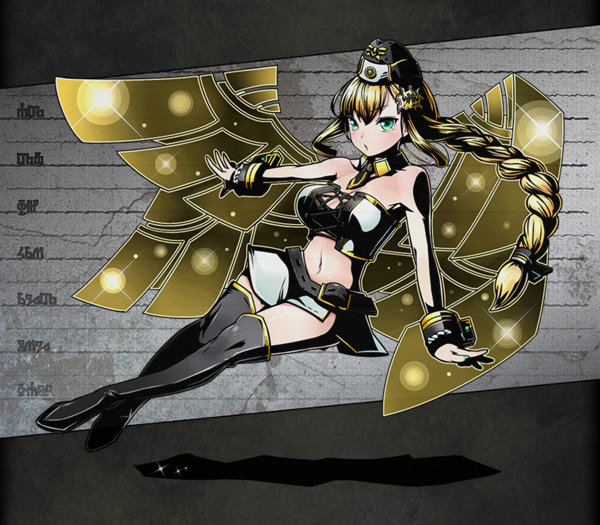 Unit

Name

Valkyrie, Maiden of War
Attribute
Light
Cost
20
No.
447
Rarity
★5
Race
Fairy
Max Lv
99
Basic Stats

Initial HP

654

Final HP

1240
Exp Type
Type 4
Exp Curve
3500000
Initial ATK
415
Final ATK
875
Fodder Exp
Lv*475
Price
Lv*200
Skills
Leader Skill
Name
Battle Heal
Effect
Heals 5% HP in battle per turn.
Active Skill
Name
Celes Light
Default Cooldown
23
Min Cooldown
15
Effect
Deals 3000 Light damage to all enemies. Affected by enemy element and defense.
Normal Skill 1
Name
Celes Light Large
Activation
Effect
Light damage to a single enemy.
(1.6x ATK)
Normal Skill 2
Name
Light Heal II
Activation
Effect
Heals 20% of HP
Passive Skill
Name
Effect
How to Obtain
Friend Scratch
No
Rare Scratch
No
Other
Evolved from Valkyrie
Dungeon
Evolution
Friend Race
Friend Level
Friend Element
Evolution Quest
Link Bonus
Min Lv.: HP+123 ATK+15


Max Lv.: HP+476 ATK+59

Link Race Bonus
HP+400
Link Skill
{{{link skill}}}
Link Passive
Link Move Heal
Heals 5% of total HP per step taken.
Link Material
Link Cost as Base Unit
11875
Unlink Cost as Base Unit
593
Story
光精王への想いを隠しながらも、使命を全うする戦乙女ワルキューレ。度重なる危険に遭遇しようとも、自らが盾となり命に代えてもお守りする、そう決めていたはずだった。天界<セレスティア>の成り立ちを、歪な平和の片鱗を知ってしまった時、彼女の中で何かが、信じていた大切な何かが崩れ去ろうとしていた。
Hiding her feelings for the Light Queen, Valkyrie, Maiden of War continued to fulfill her duties. She decided that whenever they would be in danger, a common occurence, she would keep on guarding her using her own life as a shield. When she learned about the origins of the Sky World <Celestia>, and saw a glimpse of its distorted peace, something inside her told her that something important had already begun to collapse.
---
Ad blocker interference detected!
Wikia is a free-to-use site that makes money from advertising. We have a modified experience for viewers using ad blockers

Wikia is not accessible if you've made further modifications. Remove the custom ad blocker rule(s) and the page will load as expected.