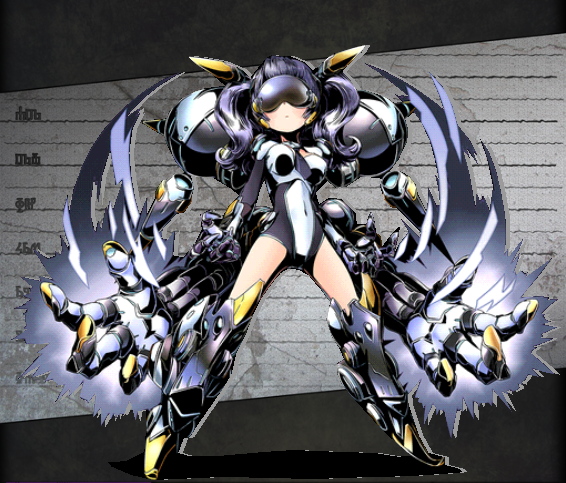 Unit

Name

Replica
Attribute
Void
Cost
40
No.
435
Rarity
★5
Race
Machine
Max Lv
50
Basic Stats

Initial HP

280

Final HP

747
Exp Type
Type 5
Exp Curve
883884
Initial ATK
410
Final ATK
1095
Fodder Exp
Lv.*275
Price
Lv.*230
Skills
Leader Skill
Name
Machina Rise: Shift II
Effect
2x HP/ATK for Machine-type units.
Active Skill
Name
Guard Remake
Default Cooldown
40
Min Cooldown
30
Effect
For one turn all damage received is reduced by 100%.
Normal Skill 1
Name
Farewell: Zero
Activation
Effect
Void damage to a single enemy.
(1.6x ATK)
Normal Skill 2
Name
Calamity Cry
Activation
Effect
Void damage to all enemies.
(1.6x ATK)
Passive Skill
Name
Effect
How to Obtain
Friend Scratch
No
Rare Scratch
No
Other
Dungeon Drop
Dungeon
Fortress Catastrophe
Evolution
Friend Race
Friend Level
Friend Element
Evolution Quest
Any
Lv.35+
Void
Trial of Void: Legend (無の試練: 神級)
Link Bonus
Min Lv.: HP+70 ATK+52


Max Lv.: HP+170 ATK+127

Link Race Bonus
ATK+4% BOOST ATK+6%
Link Skill
{{{link skill}}}
Link Passive
{{{link passive}}}
Link Material
Link Cost as Base Unit
21250
Unlink Cost as Base Unit
1062
Story
【レプリカ】の名が与えられた第五世代自律兵器型ドライバは、光届かない破要塞<カタストロフ>に閉じ込められていた。止まったままのエレメンツハート。あぁ、ボクを呼ぶ声がする。ボクを求める声がする。迎えに来たよ、さぁ、聖なる入口<ディバインゲート>へ向かおうか。悪戯王はリミッターに手をかけた。
Given the name [Replica], a fifth generation autonomous weapon type driver was confined to a fortress where no light shines through, <Catastrophe>. Her Elements Heart remained still. "Aah, there is a voice calling me. It beckons me." "I came to pick you up. Now let's go, towards the entrance of the <Divine Gate>." The Mischief King's hand extended towards the limiter.
---
Ad blocker interference detected!
Wikia is a free-to-use site that makes money from advertising. We have a modified experience for viewers using ad blockers

Wikia is not accessible if you've made further modifications. Remove the custom ad blocker rule(s) and the page will load as expected.