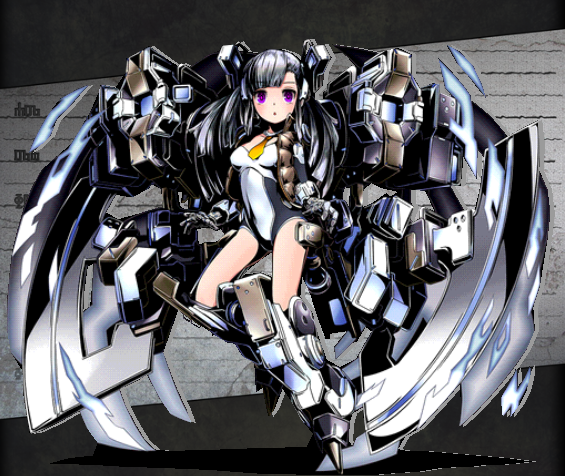 Unit

Name

Awayuki: Miyabi
Attribute
Void
Cost
25
No.
434
Rarity
★6
Race
Machine
Max Lv
99
Basic Stats

Initial HP

1588

Final HP

3950
Exp Type
Type 5
Exp Curve
5000000
Initial ATK
688
Final ATK
2583
Fodder Exp
Lv.*630
Price
Lv.*420
Skills
Leader Skill
Name
Machina Rise: Life III
Effect
2.5x HP for Machine-type units.
Active Skill
Name
Silver Impact
Default Cooldown
20
Min Cooldown
10
Effect
Deal Void type penetrative damage equal to 35x user's ATK to all enemies.
Normal Skill 1
Name
Yashahime: Void
Activation
Effect
Large Void damage to a single enemy.
(2.3x ATK)
Normal Skill 2
Name
Struggle Vanitas
Activation
Effect
Small Void damage to all enemies.
(1.0x ATK)
Passive Skill
Name
Effect
How to Obtain
Friend Scratch
No
Rare Scratch
No
Other
Evolved from Awayuki
Dungeon
Evolution
Friend Race
Friend Level
Friend Element
Evolution Quest
Link Bonus
Min Lv.: HP+86 ATK+64


Max Lv.: HP+333 ATK+250

Link Race Bonus
ATK+5% BOOST ATK+7.5%
Link Skill
{{{link skill}}}
Link Passive
Link Rate Up Ⅱ
Increases the rate multiplier by 0.02 for every HANDS count.
Link Material
Link Cost as Base Unit
142968
Unlink Cost as Base Unit
8578
Story
圧倒的な破壊力を前に、止むを得ず力を共にした無の斧と刀。生憎と罪人以外を斬る趣味はないのでな。最期のひと振りを少年に預け、無刑者は一足先に刀を収めた。綺麗に咲き誇る桜の下、再起動<リブート>を終えた【アワユキ:ミヤビ】が自らの存在理由を口にした頃、無刑者の背中は既に夕日の先へと溶けていた。
Facing an overwhelming force of destruction, together the void axe and sword turned into a power that couldn't be stopped. « I'm sorry, but I'm only interested in cutting down sinners. » Entrusting the fake person's fate to the boy, the void executioner sheathed his weapon back first. Below the pretty cherry trees in full bloom, when [Awayuki : Miyabi] who finished her <Reboot> talked about the reason for her own existence, the void executioner's back had already disappeared in the sunset.
---
Ad blocker interference detected!
Wikia is a free-to-use site that makes money from advertising. We have a modified experience for viewers using ad blockers

Wikia is not accessible if you've made further modifications. Remove the custom ad blocker rule(s) and the page will load as expected.