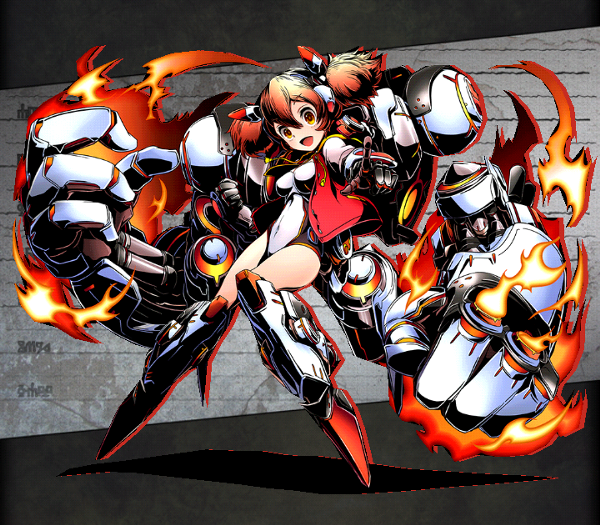 Unit

Name

Shiranui: Homura
Attribute
Fire
Cost
25
No.
424
Rarity
★6
Race
Machine
Max Lv
99
Basic Stats

Initial HP

608

Final HP

2583
Exp Type
Type 3
Exp Curve
5000000
Initial ATK
896
Final ATK
3360
Fodder Exp
Lv.*630
Price
Lv.*420
Skills
Leader Skill
Name
Machina Rise: Assault III
Effect
2.5x ATK for Machine-type units.
Active Skill
Name
Red Nova
Default Cooldown
20
Min Cooldown
10
Effect
Deal Fire type damage equal to 45x user's ATK to a single enemy (affected by enemy element and defense.) Furthermore, the first panel from the left becomes a Fire panel.
Normal Skill 1
Name
Ignite: Lava
Activation
Effect
Super Extra Large Fire damage to a single enemy.
(4.5x ATK)
Normal Skill 2
Name
Megiddo Inferno
Activation
Effect
Small Fire damage to all enemies.
(1.0x ATK)
Passive Skill
Name
Effect
How to Obtain
Friend Scratch
No
Rare Scratch
No
Other
Evolved from Shiranui
Dungeon
Evolution
Friend Race
Friend Level
Friend Element
Evolution Quest
Link Bonus
Min Lv.: HP+43 ATK+86
Max Lv.: HP+166 ATK+333
Link Race Bonus
ATK+5% BOOST ATK+7.5%
Link Skill
{{{link skill}}}
Link Passive
Link Rate Up Ⅱ
Increases the rate multiplier by 0.02 for every HANDS count.
Link Material
Link Cost as Base Unit
142968
Unlink Cost as Base Unit
8578
Story
拳を交える中、機械の心が人間の温かさに触れた時、初めて鼓動を響かせるエレメンツハート。自立を超えた自律、それはまるで人間の様で。燃える魂、狼煙を上げる拳、温もりをくれたあの人の力になりたい。【シラヌイ:ホムラ】はお揃いの赤に袖を通した。全ては父から子へ、厳しさの先の優しさの贈り物だった。
In the midst of an exchange of punches, when the machine's heart felt human warmth, for the first time a beat resonated in her Elements Heart. An autonomy beyond simple self-reliance, just like a human. « I want to help this burning soul, this fist that lights fire, the one who gave me warmth. » [Shiranui : Homura] wore matching red clothes. This was all a gift from a father to his child, one of kindness after the strictness he showed.
---
Ad blocker interference detected!
Wikia is a free-to-use site that makes money from advertising. We have a modified experience for viewers using ad blockers

Wikia is not accessible if you've made further modifications. Remove the custom ad blocker rule(s) and the page will load as expected.