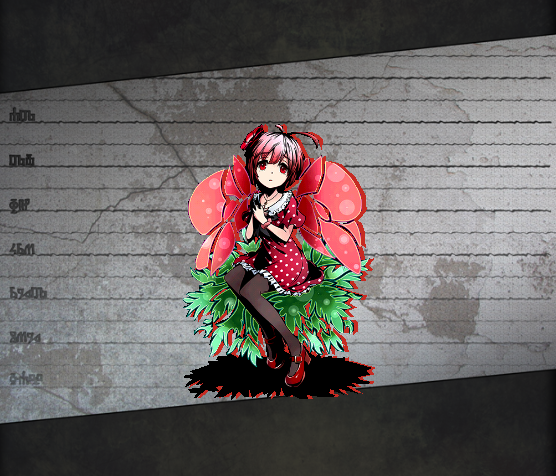 Unit

Name

Anemone
Attribute
Fire
Cost
8
No.
357
Rarity
★4
Race
Fairy
Max Lv
70
Basic Stats

Initial HP

256

Final HP

1010
Exp Type
Type 2
Exp Curve
519958
Initial ATK
202
Final ATK
503
Fodder Exp
Lv.*450
Price
Lv.*150
Skills
Leader Skill
Name
Move Heal
Effect
Everytime you move to another square, you recover 5% of HP.
Active Skill
Name
Heartless: Fire
Default Cooldown
19
Min Cooldown
10
Effect
Turns all Heal panels into Fire ones.
Normal Skill 1
Name
Fire Ball
Activation
Effect
Small Fire damage to a single enemy.
(1.0x ATK)
Normal Skill 2
Name
Fire Heal II
Activation
Effect
Heals 20% of HP.
Passive Skill
Name
Effect
How to Obtain
Friend Scratch
No
Rare Scratch
Yes
Other
Evolved from Tiny Anemone
Dungeon
Evolution
Friend Race
Friend Level
Friend Element
Evolution Quest
Link Bonus
Min Lv.: HP+19 ATK+38


Max Lv.: HP+57 ATK+115

Link Race Bonus
HP+300
Link Skill
{{{link skill}}}
Link Passive
Link Panel Up: Heart II
Increases Heal Panels' appearance rate by 6%.
Link Material
Link Cost as Base Unit
2368
Unlink Cost as Base Unit
94
Story
叶った願いは、彼女に迷いを与えた。向けられた銃口、もう、あの頃には帰れないふたり。再び出会わなければ、素敵な思い出のままでいられたのに。淡い恋は、悲恋へと、その痛みが、ひとりの少女をアネモネへ。緋色の瞳は、真っ赤に咲き誇った花を見つめ、そして、ふたりの関係に、サヨナラを告げようとしていた。
Her wish came true, but it brought her doubt. A gun directed at her, they could never return to that time. "If we don't meet again, we'll always have our beautiful memories." A fleeting love became a tragic one, filled with a pain that caused her to grow. Scarlet eyes stared at the bright red flower blooming, and then their relationship ended with a "Goodbye".
Ad blocker interference detected!
Wikia is a free-to-use site that makes money from advertising. We have a modified experience for viewers using ad blockers

Wikia is not accessible if you've made further modifications. Remove the custom ad blocker rule(s) and the page will load as expected.