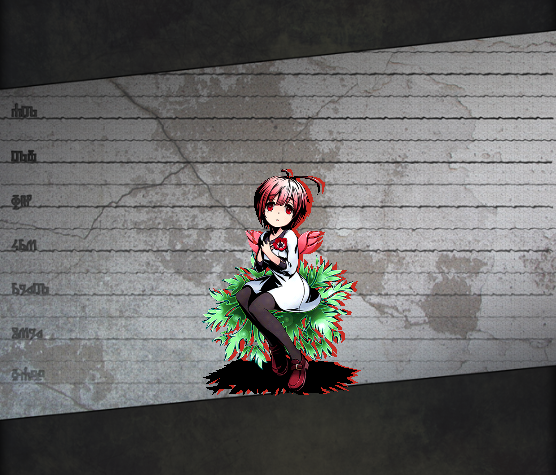 Unit

Name

Tiny Anemone
Attribute
Fire
Cost
5
No.
356
Rarity
★3
Race
Fairy
Max Lv
25
Basic Stats

Initial HP

28

Final HP

326
Exp Type
Type 2
Exp Curve
37100
Initial ATK
37
Final ATK
228
Fodder Exp
Lv.*150
Price
Lv.*115
Skills
Leader Skill
Name
Move Heal
Effect
Everytime you move to another square, you recover 5% of HP.
Active Skill
Name
Heartless: Fire
Default Cooldown
19
Min Cooldown
10
Effect
Turns all Heal panels into Fire ones.
Normal Skill 1
Name
Fire Ball
Activation
Effect
Small Fire damage to a single enemy.
(1.0x ATK)
Normal Skill 2
Name
Fire Heal
Activation
Effect
Heals 10% of HP.
Passive Skill
Name
Effect
How to Obtain
Friend Scratch
No
Rare Scratch
Yes
Other
Dungeon
Evolution
Friend Race
Friend Level
Friend Element
Evolution Quest
Any
Lv.1+
Any
Trial of Fire: Expert (炎の試練: 上級)
Link Bonus
Min Lv.: HP+11 ATK+22


Max Lv.: HP+19 ATK+38

Link Race Bonus
HP+200
Link Skill
{{{link skill}}}
Link Passive
{{{link passive}}}
Link Material
Link Cost as Base Unit
1528
Unlink Cost as Base Unit
45
Story
一途な想いは淡い恋。今はまだつぼみ、花咲くことない叶わぬ願い。薄れゆく希望に、悲痛な顔を浮かべたプチモネ。開かれた扉により、出会えたふたり。始まった審判により、引き離されたふたり。それでも彼女は胸に誓った。いつまでも、あなたを愛すから、と。二度と出会うことのない、緋色の瞳をした最愛の人を。
Longing feelings, a fleeting love. Just a bud, not yet a flower, her wishes won't come true. Her hope forlorn, Tiny Anemone's face was full of sadness. When the door opened, the two of them met. When the Twilight Judgement began, they were separated. But the girl swore. I'll love you always. Never to meet again, the scarlet eyes of her beloved.
---
Ad blocker interference detected!
Wikia is a free-to-use site that makes money from advertising. We have a modified experience for viewers using ad blockers

Wikia is not accessible if you've made further modifications. Remove the custom ad blocker rule(s) and the page will load as expected.