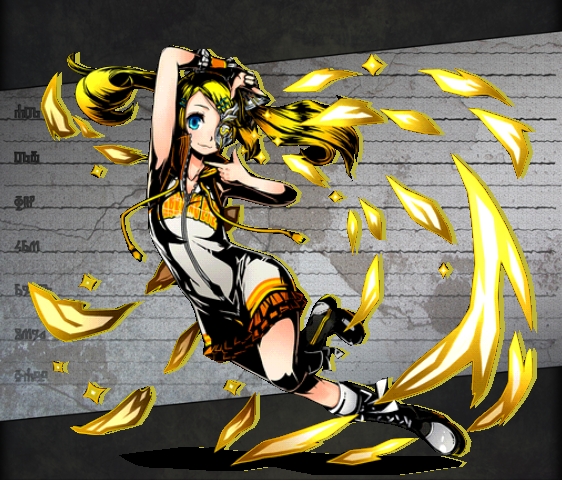 Unit

Name

Carneades, the Light Genius
Attribute
Light
Cost
25
No.
351
Rarity
★6
Race
Demon
Max Lv
99
Basic Stats

Initial HP

1288

Final HP

3450
Exp Type
Type 5
Exp Curve
5000000
Initial ATK
912
Final ATK
2280
Fodder Exp
Lv.*650
Price
Lv.*450
Skills
Leader Skill
Name
Theory of Light
Effect
All Heal panels automatically become Light Panels
Active Skill
Name
Strong: Light
Default Cooldown
27
Min Cooldown
18
Effect
Attacks from Light type units are 1.5x stronger for one turn.
Normal Skill 1
Name
Píso-Ophthalmos
Activation
Effect
Large Light damage to a single enemy.
(2.3x ATK)
Normal Skill 2
Name
Carneades's Plank
Activation
Effect
Extra Large Light damage to all enemies. (CRT+18%)
(2.5x ATK)
Passive Skill
Name
Effect
How to Obtain
Friend Scratch
No
Rare Scratch
No
Other
Evolved from Carneades
Dungeon
Evolution
Friend Race
Friend Level
Friend Element
Evolution Quest
Any
Lv.40+
Light
Trial of Light: Holy Class (光の試練: 聖級)
Link Bonus
Min Lv.: HP+173 ATK+21


Max Lv.: HP+666 ATK+83

Link Race Bonus
ATK+10%
Link Skill
{{{link skill}}}
Link Passive
Link Panel Down: Heart II
Decreases Heal Panels' appearance rate by 20%.
Link Material
Link Cost as Base Unit
142968
Unlink Cost as Base Unit
8578
Story
幸せを求めた光才は、新たな刑罰を提唱した。人に悪意を忘れさせるには、罰を与えることではなく、幸せを与えることである、と。幸福刑が施行された第七監獄は、ただ幸せに満ちていた。それが、カルネアデスが右目に映したかった世界。そして、進化を遂げた【ピソ・オプタルモス】は、その裏側を見つめていた。
The light genius who sought happiness proposed a new type of sentence. "To rid a person of ill intent, give them not punishment, but happiness." Instated with this new penalty, the 7th jail was filled with only happiness. That was the world Carneades wished to see reflected in her right eye. Meanwhile, the evolved [Píso-Ophthalmos] kept watch over the underside of things.
---
Ad blocker interference detected!
Wikia is a free-to-use site that makes money from advertising. We have a modified experience for viewers using ad blockers

Wikia is not accessible if you've made further modifications. Remove the custom ad blocker rule(s) and the page will load as expected.