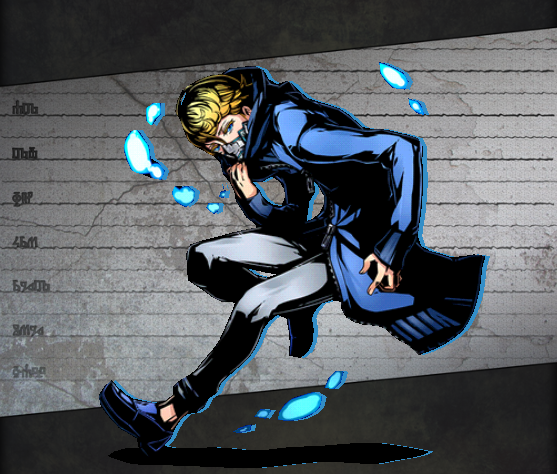 Unit

Name

Schrödinger
Attribute
Water
Cost
20
No.
346
Rarity
★5
Race
Demon
Max Lv
50
Basic Stats

Initial HP

485

Final HP

1940
Exp Type
Type 5
Exp Curve
883884
Initial ATK
277
Final ATK
1108
Fodder Exp
Lv.*280
Price
Lv.*260
Skills
Leader Skill
Name
Theory of Aqua
Effect
All Fire panels automatically become Water Panels
Active Skill
Name
Strong: Aqua
Default Cooldown
27
Min Cooldown
18
Effect
Attacks from Water type units are 1.5x stronger for one turn.
Normal Skill 1
Name
Dirac
Activation
Effect
Water damage to a single enemy.
(1.6x ATK)
Normal Skill 2
Name
Cat
Activation
Effect
Extra Large Water damage to a single enemy.
(3.0x ATK)
Passive Skill
Name
Effect
How to Obtain
Friend Scratch
No
Rare Scratch
Yes
Other
Dungeon
Evolution
Friend Race
Friend Level
Friend Element
Evolution Quest
Any
Lv.35+
Water
Trial of Water: Legend (水の試練: 神級)
Link Bonus
Min Lv.: HP+154 ATK+0


Max Lv.: HP+375 ATK+0

Link Race Bonus
ATK+8%
Link Skill
{{{link skill}}}
Link Passive
{{{link passive}}}
Link Material
Link Cost as Base Unit
11875
Unlink Cost as Base Unit
593
Story
言葉を発することに意味はあるのか。所詮、他人同士が通じ合うことなど出来やしないのに。猫背が故にシュレディンガーと呼ばれた天才は、義口型ドライバ【ディラック】でその口を塞いだ。丁度雪が降り始めた季節、言葉を超越した交流に覚えた初恋。それは、刃と化した水が踊り舞う悲劇のクリスマスの始まり。
"What is the point in speaking? There is no way for mutual strangers to understand each other, after all." The genius, known as Schrödinger for his hunched posture,[1] sealed his mouth with the prosthetic mouth driver [Dirac]. In a season when snow had just begun to fall, an exchange that transcended words brought him the experience of first love. That was the beginning of a tragic Christmas, in which blades of water danced.
↑

hunching is called "cat-back" in Japanese
Trivia
He ranked 34th and 48th in the 3rd and 6th official Divine Gate popularity polls.
He is old friends with Water Wave God, Surface and World Councilor Diablo.[1]
He fights by controlling water.
There is no comment in regards to him removing his mask during meals or whether he eats or not. Everything is up to fans to imagine.[2]
The reason why he conceals his mouth is to keep it closed about his first love.
The clothes he wears after entering the Grimoire Cult were prepared for him by Surface.[3]
Although not given his own unit for the April Fools event, he is the psychology teacher in Divine Academy. [4]
His name is often shorten to only "シュレ(Schrö)" when people are referring to him online.
Gallery
---
Ad blocker interference detected!
Wikia is a free-to-use site that makes money from advertising. We have a modified experience for viewers using ad blockers

Wikia is not accessible if you've made further modifications. Remove the custom ad blocker rule(s) and the page will load as expected.