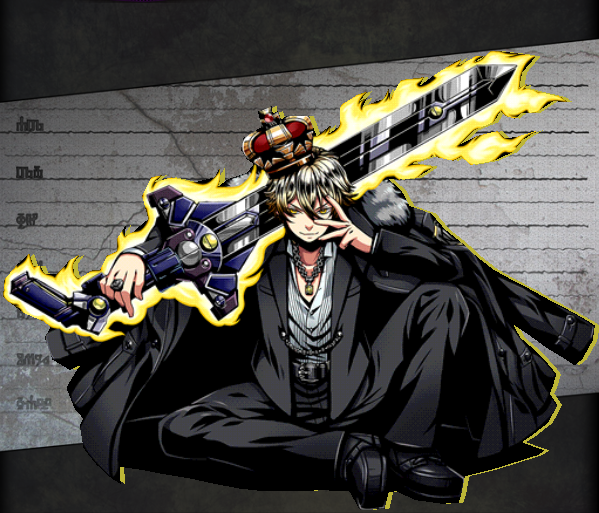 Unit

Name

Arthur
Attribute
Light
Cost
40
No.
295
Rarity
★5
Race
Human
Max Lv
50
Basic Stats

Initial HP

358

Final HP

1611
Exp Type
Type 5
Exp Curve
883884
Initial ATK
525
Final ATK
1733
Fodder Exp
Lv.*1500
Price
Lv.*750
Skills
Leader Skill
Name
Huma-Rise: Assault II
Effect
2x ATK to Human type units
Active Skill
Name
Holy Grail
Default Cooldown
53
Min Cooldown
35
Effect
HP becomes 1, and deals Light damage equal to 100x user's ATK to all enemies. Affected by enemy element and defense.
Normal Skill 1
Name
Excalibur
Activation
Effect
Light damage to a single enemy.
(1.6x ATK)
Normal Skill 2
Name
Carnwennan
Activation
Effect
Light damage to all enemies.
(1.6x ATK)
Passive Skill
Name
Effect
How to Obtain
Friend Scratch
No
Rare Scratch
No
Other
Dungeon Drop
Dungeon
Utopia Avalon
Evolution
Friend Race
Friend Level
Friend Element
Evolution Quest
Any
Lv.35+
Light
Trial of Light: Legend (光の試練: 神級)
Link Bonus
Min Lv.: HP+140 ATK+17


Max Lv.: HP+340 ATK+42

Link Race Bonus
HP+200 ATK+4%
Link Skill
{{{link skill}}}
Link Passive
{{{link passive}}}
Link Material
Link Cost as Base Unit
21250
Unlink Cost as Base Unit
1062
Story
特務機関ナイツ・オブ・ラウンドの絶対的ボス、コードネーム・アーサー。最強と名高き銃剣型ドライバ【エクスカリバー】を担ぎ、絶対王制の名の元に決め込んだ高みの見物、遥か彼方に浮かぶ理想郷<アヴァロン>で浮かべた笑み。届いた推薦状、表明した参加の意、それは世界評議会が隠した鍵を暴く為に。
Being the absolute boss of the Special Service Agency "Knights of the Round Table", his codename is Arthur. Shouldering the strongest and renowned bayonet driver 【Excalibur】, he observes everything from above under the name of absolute monarchy, smiling on the distant and floating Utopia <Avalon>. After receiving a letter of invition, he expresses an interest in joining the World Council, to expose the key they were hiding.
---
Ad blocker interference detected!
Wikia is a free-to-use site that makes money from advertising. We have a modified experience for viewers using ad blockers

Wikia is not accessible if you've made further modifications. Remove the custom ad blocker rule(s) and the page will load as expected.