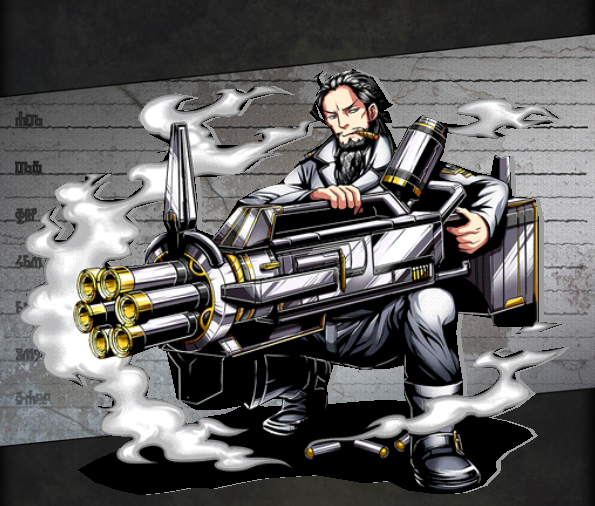 Unit

Name

Holy Knight Palamedes
Attribute
Void
Cost
20
No.
294
Rarity
★6
Race
Human
Max Lv
99
Basic Stats

Initial HP

1763

Final HP

3437
Exp Type
Type 5
Exp Curve
5000000
Initial ATK
827
Final ATK
2029
Fodder Exp
Lv.*650
Price
Lv.*450
Skills
Leader Skill
Name
None Rise: Life III
Effect
2.5x HP to Void type units
Active Skill
Name
Howling Beast
Default Cooldown
27
Min Cooldown
18
Effect
Deal Void type damage equal to 60x user's ATK to all Void type enemies.
Normal Skill 1
Name
Beast: Revolve
Activation
Effect
Void damage to all enemies.
(1.6x ATK)
Normal Skill 2
Name
Silver Bullet
Activation
Effect
Super Immense Void damage to all enemies.
(4.0x ATK)
Passive Skill
Name
Effect
How to Obtain
Friend Scratch
No
Rare Scratch
No
Other
Evolved from Palomides
Dungeon
Evolution
Friend Race
Friend Level
Friend Element
Evolution Quest
Any
Lv.40+
Void
Trial of Void: Holy Class (無の試練: 聖級)
Link Bonus
Min Lv.: HP+84 ATK+63


Max Lv.: HP+325 ATK+244

Link Race Bonus
HP+250 ATK+5%
Link Skill
{{{link skill}}}
Link Passive
Link Shield: None II


Void damage received is reduced by 7%.

Link Material
Link Cost as Base Unit
114974
Unlink Cost as Base Unit
6898
Story
その純粋な忠誠心はパロミデスに聖銃士の称号を与えた。紫煙くゆらせながら相棒の銃身を磨く最中、突如鳴り響いた轟音。聖王の身を案じ、駆けつけた円卓の間。怒りをあらわに、リボルバーシフトを発動させた【ビースト:リボルブ】の数多の銃口を突きつける。そう、瞳に映し出されたかつての仲間へと向けて。
His pure and loyal heart had given Palamedes the title of Holy Knight. Just when he was polishing his partner while puffing smoke from his cigar, he suddenly heard a deafening roar. Worried about the Holy King, he rushed towards his comrades of the Round Table. Overtly expressing his rage, he thrust the numerous muzzles of 【Beast:Revolve】, its revolve shift activated. That's right, towards his former comrades, reflected in his eyes.
Trivia
He ranked 145th in the 6th official Divine Gate popularity poll.
He takes his code name after the knight of Arthurian legend, Sir Palamedes. The "Beast" in his AS and NS1 is a possible reference to Sir Palamedes' quest to hunt the Beast Glatisant.
He is called "Geezer" by Arthur.
Gallery
---
Ad blocker interference detected!
Wikia is a free-to-use site that makes money from advertising. We have a modified experience for viewers using ad blockers

Wikia is not accessible if you've made further modifications. Remove the custom ad blocker rule(s) and the page will load as expected.