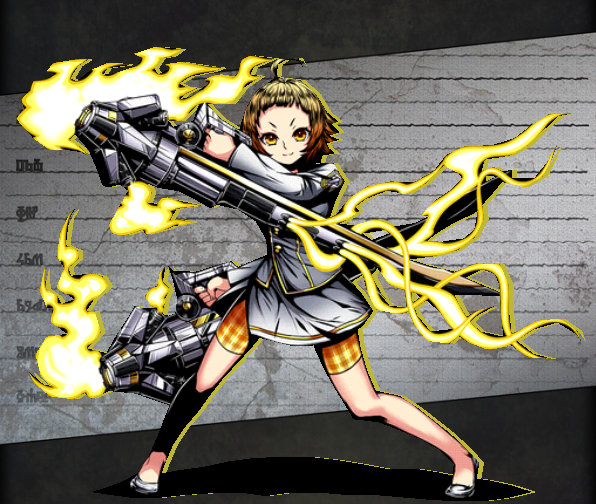 Unit

Name

Holy Knight Lamorak
Attribute
Light
Cost
20
No.
290
Rarity
★6
Race
Human
Max Lv
99
Basic Stats

Initial HP

1738

Final HP

3390
Exp Type
Type 5
Exp Curve
5000000
Initial ATK
868
Final ATK
1706
Fodder Exp
Lv.*650
Price
Lv.*450
Skills
Leader Skill
Name
Light Rise: Assault II
Effect
2x ATK to Light type units
Active Skill
Name
Dun Stallion
Default Cooldown
45
Min Cooldown
30
Effect
Deal Light type damage equal to 25x user's ATK to a single enemy. Affected by enemy element and defense.
Normal Skill 1
Name
Morgause: Revolve
Activation
Effect
Large Light damage to a single enemy.
(2.3x ATK)
Normal Skill 2
Name
Lumina Orkney
Activation
Effect
Immense Light damage to a single enemy.
(6.0x ATK)
Passive Skill
Name
Effect
How to Obtain
Friend Scratch
No
Rare Scratch
No
Other
Evolved from Lamorak
Dungeon
Evolution
Friend Race
Friend Level
Friend Element
Evolution Quest
Any
Lv.40+
Light
Trial of Light: Holy Class (光の試練: 聖級)
Link Bonus
Min Lv.: HP+168 ATK+21


Max Lv.: HP+651 ATK+81

Link Race Bonus
HP+250 ATK+5%
Link Skill
{{{link skill}}}
Link Passive
Link Shield: Light II
Light damage received is reduced by 6%. .
Link Material
Link Cost as Base Unit
114974
Unlink Cost as Base Unit
6898
Story
ぶつかり合う棍と棍、旋風の棍士との戦いの刹那に見出したのは喜び。競い合える、高め合える相手との出会いがラモラックを聖銃士へ、そして発動させたリボルバーシフト【モルゴース:リボルブ】。芽生えた友情、交わる棍、けれど決して、交わることのない道を進む2人。彼女はいつかの再会を、楽しみにしていた。
Clashes between stick and staff, she found joy during her battle against the Staff Wielder of the Gale. Meeting someone she could compete and go to higher levels with, Lamorak changed into a Holy Knight, activating her revolve shift 【Morgause:Revolve】. Friendship had sprouted between them, weapons were crossed, however, both of them chose paths that would never cross. She looked forward to the day when they would meet again.
Trivia
She ranked 192nd and 38th in the 6th and 7th official Divine Gate popularity polls.
She takes her code name after the knight of Arthurian legend, Sir Lamorak. Her NS1 "Morgause" is a character from Le Morte d'Arthur, while her NS2 "Orkney" is a reference to the King Lot of Orkney who Sir Lamorak killed.
She is called "Forehead-suke" by Arthur, poking fun at her large forehead.
Gallery
---
Ad blocker interference detected!
Wikia is a free-to-use site that makes money from advertising. We have a modified experience for viewers using ad blockers

Wikia is not accessible if you've made further modifications. Remove the custom ad blocker rule(s) and the page will load as expected.