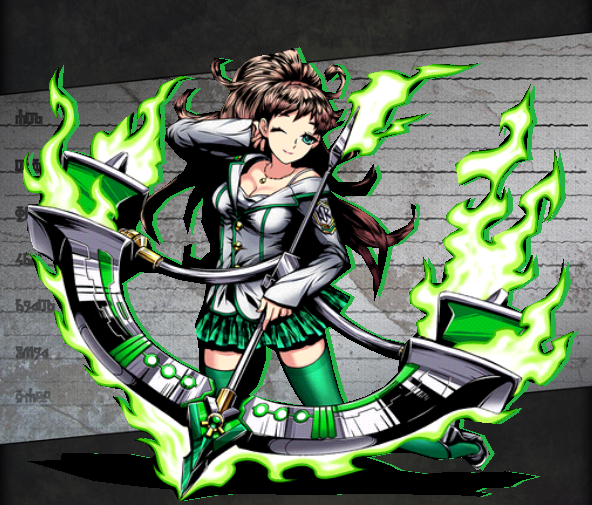 Unit

Name

Holy Knight Kay
Attribute
Wind
Cost
20
No.
288
Rarity
★6
Race
Human
Max Lv
99
Basic Stats

Initial HP

1641

Final HP

3400
Exp Type
Type 5
Exp Curve
5000000
Initial ATK
827
Final ATK
1729
Fodder Exp
Lv.*650
Price
Lv.*450
Skills
Leader Skill
Name
Wind Rise: Shift II
Effect
2x HP/ATK to Wind type units
Active Skill
Name
Llamrei
Default Cooldown
30
Min Cooldown
20
Effect
Deal Wind type damage equal to 35x user's ATK to Water type units.
Normal Skill 1
Name
Wrnach: Revolve
Activation
Effect
Large Wind damage to a single enemy.
(2.3x ATK)
Normal Skill 2
Name
Mont Saint-Michel
Activation
Effect
Large Wind damage to all enemies.
(1.8x ATK)
Passive Skill
Name
Effect
How to Obtain
Friend Scratch
No
Rare Scratch
No
Other
Evolved from Kay
Dungeon
Evolution
Friend Race
Friend Level
Friend Element
Evolution Quest
Any
Lv.40+
Wind
Trial of Wind: Holy Class (風の試練: 聖級)
Link Bonus
Min Lv.: HP+126 ATK+42


Max Lv.: HP+488 ATK+162

Link Race Bonus
HP+250 ATK+5%
Link Skill
{{{link skill}}}
Link Passive
Link Shield: Aqua II
Water damage received is reduced by 6%.
Link Material
Link Cost as Base Unit
114974
Unlink Cost as Base Unit
6898
Story
吹き荒ぶ嵐の中、可変した【ウルナッハ:リボルブ】の弓を引いた聖銃士ケイ。放たれた矢は迷うことなく空へと昇り、彼方の雲を突き抜けた。昇りきった矢が始める急降下、降り注ぐ無数の矢は嵐の中であろうと、その軌道を変えることなく一直線に対象へ向かう。初めから、射抜かれることが決まっていたかの様に。
Within the raging winds, Holy Knight Kay pulled the transformed bow 【Wrnach:Revolve】. The released arrow flew towards the sky without deviating, piercing through clouds from faraway. The arrow that reached its peak started to descend quickly. Numerous arrows rained down, and even in the storm their trajectory didn't change, and went straight toward their target. As if right from the start, it had already been decided that they would shoot through.
Trivia
She ranked 185th in the 6th official Divine Gate popularity poll.
She takes her code name after the knight of Arthurian legend, Sir Kay. Her AS' name "Llamrei" comes from a mare of the same name owned by Arthur in the tale "Culhwch ac Olwen",which is her first form's NS2, and her evo's NS2 "Wrnach" was the name of a giant killed by Sir Kay.
Unlike the other Knights, Arthur does not have seem to have a nickname for Kay.
Gallery
---
Ad blocker interference detected!
Wikia is a free-to-use site that makes money from advertising. We have a modified experience for viewers using ad blockers

Wikia is not accessible if you've made further modifications. Remove the custom ad blocker rule(s) and the page will load as expected.