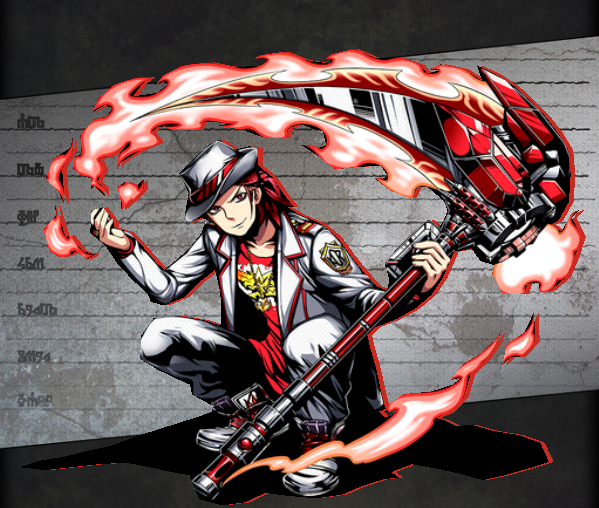 Unit

Name

Holy Knight Ywain
Attribute
Fire
Cost
20
No.
284
Rarity
★6
Race
Human
Max Lv
99
Basic Stats

Initial HP

1568

Final HP

3358
Exp Type
Type 5
Exp Curve
5000000
Initial ATK
720
Final ATK
1961
Fodder Exp
Lv.*650
Price
Lv.*450
Skills
Leader Skill
Name
Fire Rise: Assault II
Effect
2x ATK to Fire type units
Active Skill
Name
Burning Bark
Default Cooldown
40
Min Cooldown
25
Effect
Deal Fire type damage equal to 20x user's ATK to all enemies. Affected by enemy element and defense.
Normal Skill 1
Name
Laudine: Revolve
Activation
Effect
Large Fire damage to all enemies.
(1.8x ATK)
Normal Skill 2
Name
Blazing Bark
Activation
Effect
Super Extra Large Fire damage to all enemies.
(2.8x ATK)
Passive Skill
Name
Effect
How to Obtain
Friend Scratch
No
Rare Scratch
No
Other
Evolved from Ywain
Dungeon
Evolution
Friend Race
Friend Level
Friend Element
Evolution Quest
Any
Lv.40+
Fire
Trial of Fire: Holy Class (炎の試練: 聖級)
Link Bonus
Min Lv.: HP+42 ATK+84


Max Lv.: HP+162 ATK+325

Link Race Bonus
HP+250 ATK+5%
Link Skill
{{{link skill}}}
Link Passive
Link Full Life: Attack Ⅱ
At maximum HP attack power is increased by 1.2x.
Link Material
Link Cost as Base Unit
114974
Unlink Cost as Base Unit
6898
Story
常闇の死神が大鎌を振りかざす。奈落の大蛇の名の前に、目を覚ました眠れる獅子、聖銃士へと目覚めるユーウェイン。亡き親友の想いを胸に発動させたリボルバーシフト、【ロディーヌ:リボルブ】が闇を切り裂き炎を燃やす。それは獅子奮迅の如く、気高き獅子があげた、二度と会えぬ友へと向けた、目覚めの雄叫び。
The Death God of Everlasting Darkness brandishes her scythe. Before the name of the Python of Abyss, the sleeping lion awakens, Ywain awakens as a Holy Knight. The memory of his dead friend invoked his revolve shift, 【Laudine: Revolve】, burning with flames that sliced through the dark. That was like the fury of a lion, the noble lion's awakening roar to the friend he could never meet again.
Trivia
He ranked 124th in the 6th official Divine Gate popularity poll.
He takes his code name after the knight of Arthurian legend, Sir Ywain. His driver, and NS1 "Laudine", is a reference to the character Laudine from the romance Yvain, The Knight with the Lion.
He is called "Yw" by Arthur.
Gallery
---
Ad blocker interference detected!
Wikia is a free-to-use site that makes money from advertising. We have a modified experience for viewers using ad blockers

Wikia is not accessible if you've made further modifications. Remove the custom ad blocker rule(s) and the page will load as expected.