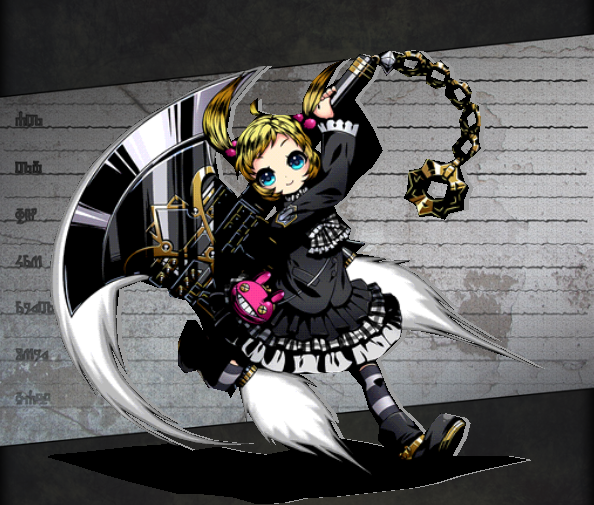 Unit

Name

Gawain
Attribute
Void
Cost
15
No.
281
Rarity
★5
Race
Human
Max Lv
50
Basic Stats

Initial HP

485

Final HP

2183
Exp Type
Type 5
Exp Curve
883884
Initial ATK
287
Final ATK
984
Fodder Exp
Lv.*280
Price
Lv.*260
Skills
Leader Skill
Name
None Rise: Assault
Effect
1.5x ATK to Void type units
Active Skill
Name
Terne Wathelyne
Default Cooldown
45
Min Cooldown
30
Effect
Deal Void type damage equal to 25x user's ATK to a single enemy. Affected by enemy element and defense.
Normal Skill 1
Name
Galatine
Activation
Effect
Void damage to a single enemy.
(1.6x ATK)
Normal Skill 2
Name
Gwalchmai
Activation
Effect
Super Extra Large Void damage to a single enemy.
(4.5x ATK)
Passive Skill
Name
Effect
How to Obtain
Friend Scratch
No
Rare Scratch
Yes
Other
Dungeon
Evolution
Friend Race
Friend Level
Friend Element
Evolution Quest
Any
Lv.35+
Void
Trial of Void: Legend (無の試練: 神級)
Link Bonus
Min Lv.: HP+59 ATK+44


Max Lv.: HP+145 ATK+108

Link Race Bonus
HP+200 ATK+4%
Link Skill
{{{link skill}}}
Link Passive
{{{link passive}}}
Link Material
Link Cost as Base Unit
9531
Unlink Cost as Base Unit
476
Story
機関に属する最年少の少女、コードネーム・ガウェイン。その若さから、朝はとてつもない強さを見せ、また夜になるとすぐに眠りへ落ちてしまう。父の様に慕うボス、寄り添う二人の姿はまるで本物の親子の様。ボスから誕生日に贈られた大きな銃斧型ドライバ【ガラティン】は少女にとって、この世界で一番の宝物。
The youngest girl in the organization has the code name Gawain. Because of her youth, she shows incredible strength during the day, but falls immediately asleep at night. She loves her boss like a father, and when the two of them are together, they truly look like a parent and his child. To the young girl, the large gun-axe driver【Galatine】 that her boss gave her on her birthday is the most important treasure in this world.
Trivia
She ranked 160th in the 6th official Divine Gate popularity poll.
She takes her code name after the knight of Arthurian legend, Sir Gawain. Her AS "Terne Wathelyne" is the 2nd part of the title The Awntyrs off Arthure at the Terne Wathelyne, an Arthurian romance, and her NS1 "Galatine" is reference to Sir Gawain's sword. Her first form's NS2 "Gwalchmai" is the Welsh form of Gawain, and her 2nd evo's NS2 "Hawk of May" is a given reading of Gwalchmai.
She is called "Gaw" by Arthur.
Gallery
---
Ad blocker interference detected!
Wikia is a free-to-use site that makes money from advertising. We have a modified experience for viewers using ad blockers

Wikia is not accessible if you've made further modifications. Remove the custom ad blocker rule(s) and the page will load as expected.