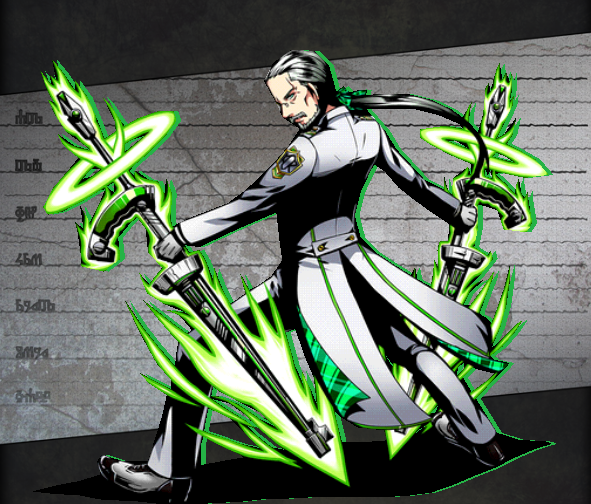 Unit

Name

Holy Knight Gareth
Attribute
Wind
Cost
20
No.
276
Rarity
★6
Race
Human
Max Lv
99
Basic Stats

Initial HP

1661

Final HP

3839
Exp Type
Type 5
Exp Curve
883884
Initial ATK
809
Final ATK
1698
Fodder Exp
Lv.*650
Price
Lv.*450
Skills
Leader Skill
Name
Wind Rise: Life II
Effect
2.5x HP to Wind type units
Active Skill
Name
Prydwen
Default Cooldown
27
Min Cooldown
18
Effect
For three turns, damage received from enemies is reduced by 75%
Normal Skill 1
Name
Beaumains: Revolve
Activation
Effect
Wind damage to a single enemy.
(1.6x ATK)
Normal Skill 2
Name
Fair Unknown
Activation
Effect
Super Extra Large Wind damage to all enemies.
(2.8x ATK)
Passive Skill
Name
Effect
How to Obtain
Friend Scratch
No
Rare Scratch
No
Other
Evolved from Gareth
Dungeon
Evolution
Friend Race
Friend Level
Friend Element
Evolution Quest
Any
Lv.40+
Wind
Trial of Wind: Holy Class (風の試練: 聖級)
Link Bonus
Min Lv.: HP+126 ATK+42


Max Lv.: HP+488 ATK+162

Link Race Bonus
HP+250 ATK+5%
Link Skill
{{{link skill}}}
Link Passive
Link Shield: All II
All damage received is reduced by 3%.
Link Material
Link Cost as Base Unit
114974
Unlink Cost as Base Unit
6898
Story
聖王の真意に反対しながらも、若き世代への橋渡しをすべく聖銃士へと。若さ故の過ちを犯そうとする絶無の斧士を正す為、可変させた【ボーマン:リボルブ】で応戦を。傷ついた体と心が癒えるよう、戦いの後に機関の仲間達へ振る舞うスープは薄口、だけどそれが、戦うことしか知らない皆の、一番の安らぎだった。
Even if he opposed the Holy King's true motive, he turned into a Holy knight, as a bridge for the younger generations. To correct the mistakes of youth about to be made by the Axe-Wielder of the Naught, he uses the transformed 【Beaumains: Revolve】 to fight. "Allow me to heal your injured bodies and hearts." The soup he prepared to his comrades in the agency after the battle was bland, but for them who knew nothing except fighting, it was the best comfort.
Trivia
He ranked 121st in the 6th official Divine Gate popularity poll.
He takes his code name after the knight of Arthurian legend, Sir Gareth. His AS, "Prydwen", is possibly a reference to Arthur's ship or shield. While his NS1 "Beaumains" is a reference to the nickname given to the Sir Gareth in Le Morte d'Arthur, and his NS2 "Fair Unknown" is a nickname for Sir Gingalain.
He is called "old man" by Arthur.
Gallery
---
Ad blocker interference detected!
Wikia is a free-to-use site that makes money from advertising. We have a modified experience for viewers using ad blockers

Wikia is not accessible if you've made further modifications. Remove the custom ad blocker rule(s) and the page will load as expected.