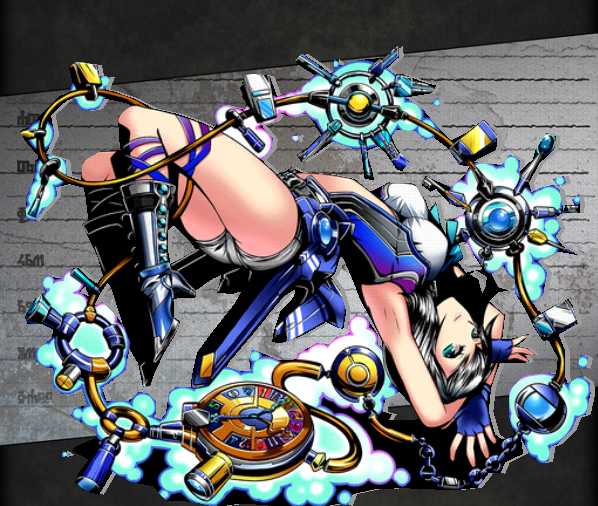 Unit

Name

Chronos, the Observer
Attribute
Void
Cost
33
No.
220
Rarity
★6
Race
God
Max Lv
99
Basic Stats

Initial HP

937

Final HP

2339
Exp Type
Type 5
Exp Curve
883884
Initial ATK
494
Final ATK
1073
Fodder Exp
Lv.*500
Price
Lv.*50
Skills
Leader Skill
Name
Accelerator II
Effect
Increases by two counts the duration of your turns.
Active Skill
Name
Quick II
Default Cooldown
27
Min Cooldown
18
Effect
Increases by two counts the duration of your next turn.
Normal Skill 1
Name
Timeless World
Activation
Effect
Void damage to a single enemy.
(1.6x ATK)
Normal Skill 2
Name
End of Time
Activation
Effect
Extra Large Void damage to all enemies.
(2.5x ATK)
Passive Skill
Name
Effect
How to Obtain
Friend Scratch
No
Rare Scratch
No
Other
Evolved from Chronos
Dungeon
Evolution
Friend Race
Friend Level
Friend Element
Evolution Quest
Link Bonus
Min Lv.: HP+89 ATK+67


Max Lv.: HP+346 ATK+259

Link Race Bonus
Critical ATK+20%
Link Skill
{{{link skill}}}
Link Passive
Link Shield: All
All damage received is reduced by 2%.
Link Material
Link Cost as Base Unit
187757
Unlink Cost as Base Unit
11265
Story
幾億万と繰り返されてきた破壊と再生の歴史。その全てを傍観し続けてきたクロノスは、開かれた扉が変えた世界を、動き始めた新たな歴史を、傍観ではなく観測し始めた。【タイムレス・ワールド】と共に、遥か彼方の刻の狭間から観測する。それは決して約束されることのない、変わりはじめてしまった未来の行方。
Countless histories of darkness and destruction repeated themselves. Chronos, who used to keep on spectating these events, started to observe rather than spectate the world that was changed by an opened door, and the new history set in motion. "With the [Timeless World], I shall observe from a distant interval of time." The course of a future, that would in no way be promised, was being rewritten.
---
Ad blocker interference detected!
Wikia is a free-to-use site that makes money from advertising. We have a modified experience for viewers using ad blockers

Wikia is not accessible if you've made further modifications. Remove the custom ad blocker rule(s) and the page will load as expected.