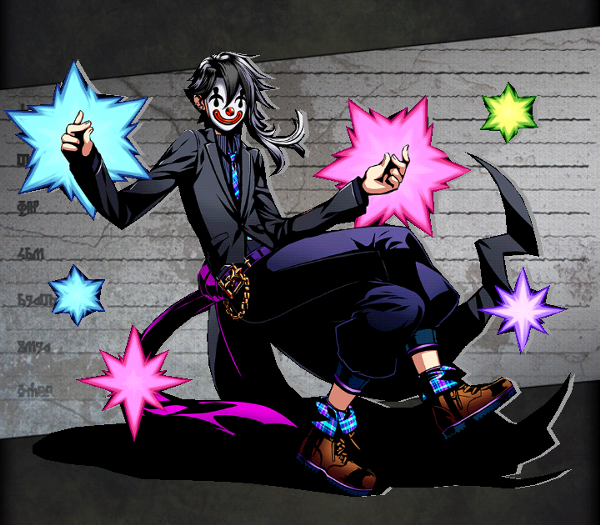 Unit

Name

Loki
Attribute
Void
Cost
30
No.
217
Rarity
★5
Race
God
Max Lv
50
Basic Stats

Initial HP

352

Final HP

1890
Exp Type
Type 5
Exp Curve
883884
Initial ATK
253
Final ATK
945
Fodder Exp
Lv.*1500
Price
Lv.*725
Skills
Leader Skill
Name
Trickster
Effect
Increases your attack power by 2.5x when you attack with three different elements.
Active Skill
Name
Remake Hands
Default Cooldown
13
Min Cooldown
3
Effect
Substitutes your current panels with random ones.
Normal Skill 1
Name
Grand Pain
Activation
Effect
Void damage to a single enemy.
(1.6x ATK)
Normal Skill 2
Name
Lævateinn: Replica
Activation
Effect
Void damage to all enemies.
(1.6x ATK)
Passive Skill
Name
Effect
How to Obtain
Friend Scratch
No
Rare Scratch
No
Other
Guerrilla Boss
Dungeon
Charcoal Jail,Spectrum Jail,Quartz Tower,Aurora Tower,Kohryu Castle,Kirin Castle,Earth Lounge,Moon Lounge
Evolution
Friend Race
Friend Level
Friend Element
Evolution Quest
Any
Lv.35+
Void
Trial of Void : Legend
Link Bonus
Min Lv.: HP+65 ATK+49


Max Lv.: HP+160 ATK+120

Link Race Bonus
Critical ATK+16%
Link Skill
{{{link skill}}}
Link Passive
{{{link passive}}}
Link Material
Link Cost as Base Unit
16562
Unlink Cost as Base Unit
828
Story
常界、天界、魔界、そのどこにでも突然現れる男は、自らを聖暦に生まれたロキだと名乗った。的を得ない発言、読めない行動、その全てが場をかき乱す。一貫性のないその言動の裏に隠された真実には、触れることすらままならない。聖なる出口<ディバインゲート>なんて存在しないよ、それが彼の口癖だった。
In the Common World, Sky World, Demon World, the man that appeared from out of nowhere claimed to be Loki, born in the Holy age. Meaningless exclamations, unreadable actions, they all turned the place into a mess. The truth hidden behind his inconsistent words and acts remained untouched. "The Holy Exit <Divine Gate> doesn't exist, you know" he always said.
---
Ad blocker interference detected!
Wikia is a free-to-use site that makes money from advertising. We have a modified experience for viewers using ad blockers

Wikia is not accessible if you've made further modifications. Remove the custom ad blocker rule(s) and the page will load as expected.