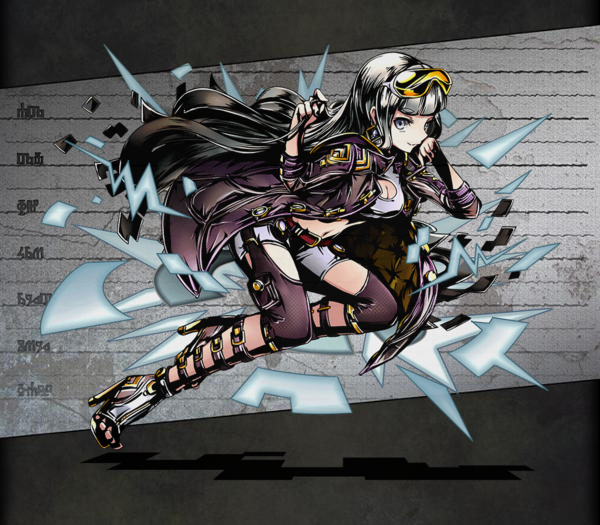 Unit

Name

Zero, Queen of Void Fairies
Attribute
Void
Cost
20
No.
156
Rarity
★6
Race
Fairy
Max Lv
99
Basic Stats

Initial HP

1169

Final HP

3315
Exp Type
Type 5
Exp Curve
5000000
Initial ATK
757
Final ATK
1961
Fodder Exp
Lv.*975
Price
Lv.*430
Skills
Leader Skill
Name
None Rise: Shift II
Effect
2x HP/ATK to Void type units.
Active Skill
Name
Celes Hollow
Default Cooldown
30
Min Cooldown
15
Effect
For three turns, the enemies' attack is reduced by 50% and defense by 75%.
Normal Skill 1
Name
None Large: Origin
Activation
Effect
Large Void damage to a single enemy.
(2.3x ATK)
Normal Skill 2
Name
Full None Large: Origin
Activation
Effect
Immense Void damage to all enemies.
(3.0x ATK)
Passive Skill
Name
Effect
How to Obtain
Friend Scratch
No
Rare Scratch
No
Other
Evolved from Zero
Dungeon
Evolution
Friend Race
Friend Level
Friend Element
Evolution Quest
Link Bonus
Min Lv.: HP+84 ATK+63


Max Lv.: HP+325 ATK+244

Link Race Bonus
HP+500
Link Skill
{{{link skill}}}
Link Passive
Link Back Attack Cancel
Eliminates the occurence of back attacks.
Link Material
Link Cost as Base Unit
114974
Unlink Cost as Base Unit
6898
Story
無を好む少年と共に向かった地底郷<アガルタ>。そこには何も無かった。そう、自分の産まれたことに意味はなかった。無と無の共鳴<リンク>は繰り返される空白。そしてその空白が、選べる未来だと気付いた時、ゼロは無精王へと生まれ変わる。何者でもない彼女は、何者にでもなれる少年と共に、審判の日へと。
Together with the boy who enjoyed nothingness, Zero headed for the Land of Subterranean, <Agartha>. There was nothing there. Indeed, there was no meaning behind her own existence. The resonance <Link> of void and void was a continuum of white space. When she realized that blankness was the future yet to be determined, Zero found herself reborn, as Queen of Void Fairies. Together they headed towards the Day of Judgement, one, a person who was no one, and the other, a boy who could become anyone.
---
Ad blocker interference detected!
Wikia is a free-to-use site that makes money from advertising. We have a modified experience for viewers using ad blockers

Wikia is not accessible if you've made further modifications. Remove the custom ad blocker rule(s) and the page will load as expected.