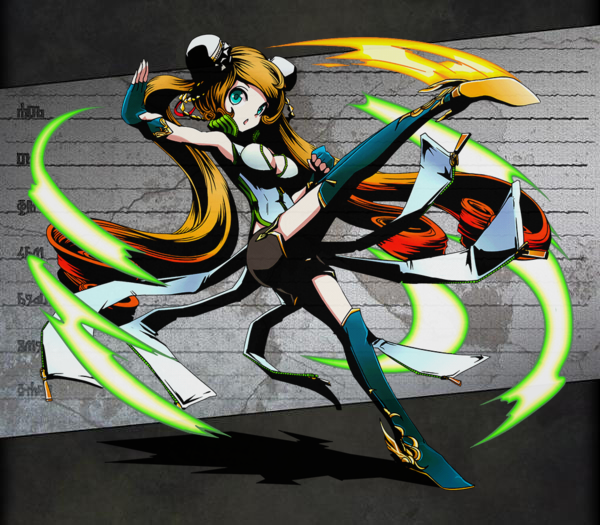 Unit

Name

Sylph, Queen of Wind Fairies
Attribute
Wind
Cost
20
No.
150
Rarity
★6
Race
Fairy
Max Lv
99
Basic Stats

Initial HP

1117

Final HP

3342
Exp Type
Type 5
Exp Curve
5000000
Initial ATK
679
Final ATK
1878
Fodder Exp
Lv.*975
Price
Lv.*430
Skills
Leader Skill
Name
Wind Rise: Shift II
Effect
2x HP/ATK to Wind type units.
Active Skill
Name
Celes Blast
Default Cooldown
24
Min Cooldown
9
Effect
Deal penetrating Wind type damage equal to 20x user's ATK to all enemies.
Normal Skill 1
Name
Wind Large:Origin
Activation
Effect
Wind damage to a single enemy.(CRT+27%)
(1.6x ATK)
Normal Skill 2
Name
Windalion: Origin
Activation
Effect
Immense Wind damage to a single enemy.(CRT+90%)
(6.0x ATK)
Passive Skill
Name
Effect
How to Obtain
Friend Scratch
No
Rare Scratch
No
Other
Evolved from Sylph
Dungeon
Evolution
Friend Race
Friend Level
Friend Element
Evolution Quest
Link Bonus
Min Lv.: HP+126 ATK+42


Max Lv.: HP+488 ATK+162

Link Race Bonus
HP+500
Link Skill
{{{link skill}}}
Link Passive
Link Rate Up Ⅱ
Increases the rate multiplier by 0.02 for every HANDS count.
Link Material
Link Cost as Base Unit
114974
Unlink Cost as Base Unit
6898
Story
シルフは風を纏いし少女と共に蓬莱郷<ホウライ>へ、そこは冷たい風が吹きすさぶ天高き仙境。その全ての風を集め、そして止んだ風、風と風の共鳴<リンク>は新しい時代の風を生んだ。風精王へ生まれ変わったシルフは愛弟子と可愛がる少女を送り届けようと、その新しい時代の追い風になるよう、竜巻を起こした。
Together, Sylph and the wind-cloaked girl headed for the sacred mountain <Hourai>, an enchanted land ravaged by freezing winds located high up in the sky. Gathering all the winds there, the ensuing stillness and resonance <Link> of wind and air gave rise to the wind of a new era. Reborn as the Queen of Wind Fairies, Sylph created a tornado to send off the girl she doted, her favored protege, and to usher in the new age.
---
Ad blocker interference detected!
Wikia is a free-to-use site that makes money from advertising. We have a modified experience for viewers using ad blockers

Wikia is not accessible if you've made further modifications. Remove the custom ad blocker rule(s) and the page will load as expected.