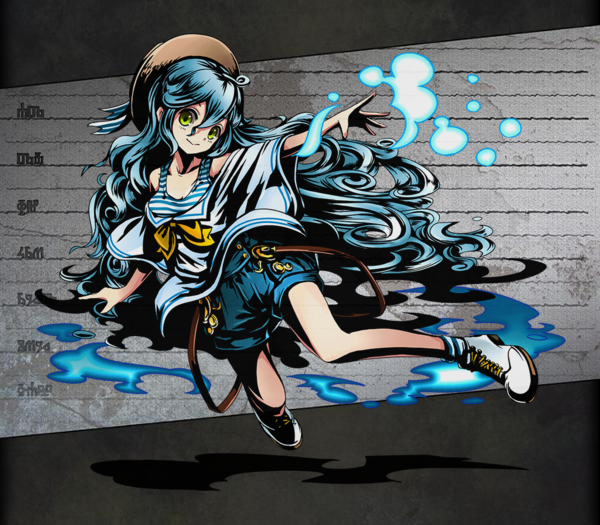 Unit

Name

Undine
Attribute
Water
Cost
15
No.
147
Rarity
★5
Race
Fairy
Max Lv
50
Basic Stats

Initial HP

331

Final HP

1601
Exp Type
Type 5
Exp Curve
883884
Initial ATK
246
Final ATK
902
Fodder Exp
Lv.*500
Price
Lv.*250
Skills
Leader Skill
Name
Aqua Rise: Shift
Effect
1.5x HP/ATK to Aqua type units.
Active Skill
Name
Celes Freeze
Default Cooldown
30
Min Cooldown
12
Effect
Heals 60% of total HP.
Normal Skill 1
Name
Aqua: Origin
Activation
Effect
Small Water damage to a single enemy.
(1.0x ATK)
Normal Skill 2
Name
Aqua Heal: Origin
Activation
Effect
Heals 15% of total HP.
Passive Skill
Name
Effect
How to Obtain
Friend Scratch
No
Rare Scratch
Yes
Other
Dungeon Drop
Dungeon
Seiryuu Castle Q1 Boss (Low Drop Rate: 1/10000)
Evolution
Friend Race
Friend Level
Friend Element
Evolution Quest
Any
Lv.35+
Water
Trial of Water: Legend (水の試練: 神級)
Link Bonus
Min Lv.: HP+149 ATK+0


Max Lv.: HP+362 ATK+0

Link Race Bonus
HP+400
Link Skill
{{{link skill}}}
Link Passive
{{{link passive}}}
Link Material
Link Cost as Base Unit
9531
Unlink Cost as Base Unit
476
Story
水の起源<オリジン>であり、水を司る大精霊ウンディーネは波打ち際、ただひとり、潮風に長い髪をなびかせた。寄せては返す静かな波が連れ去り、少しずつ崩れていく砂の城。きっと全てが流れ去った頃、彼女の元を訪れるであろう刀士を心待ちにして。母なる青き海の、その波打ち際で、彼女は彼を待っている。
The <Origin> of Water, the Great Water Spirit Undine stood alone on the beach, her long hair fluttering in the salty sea breeze. Gentle, lapping waves came and went, taking with them bits and pieces from a slowly-crumbling sandcastle. She waited in anticipation, for the swordsman that was sure to come by the time it had all washed away. For him she waited, on the shore of the blue mother sea.
---
Ad blocker interference detected!
Wikia is a free-to-use site that makes money from advertising. We have a modified experience for viewers using ad blockers

Wikia is not accessible if you've made further modifications. Remove the custom ad blocker rule(s) and the page will load as expected.