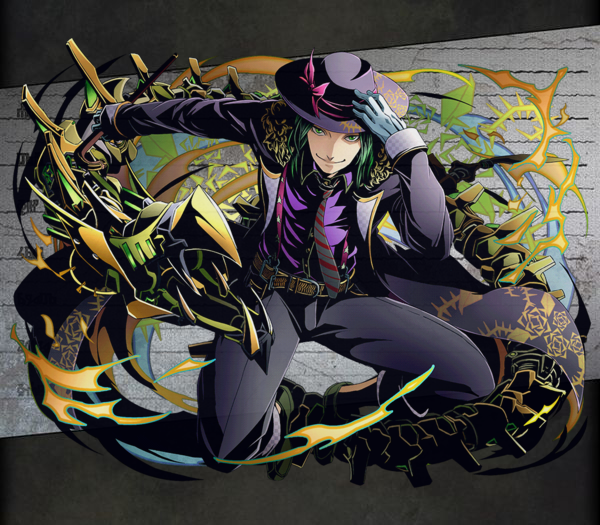 Unit

Name

Dragonslayer, Beowulf
Attribute
Light
Cost
50
No.
1380
Rarity
★6
Race
Human/Dragon
Max Lv
99
Basic Stats

Initial HP

1059

Final HP

2383
Exp Type
Type 5
Exp Curve
5000000
Initial ATK
1002
Final ATK
2707
Fodder Exp
Lv.*630
Price
Lv.*420
Skills
Leader Skill
Name
Human Dragon Rise: Assault Shift II
Effect
2.5x HP/2.0x ATK to Dragon or Human units.
Active Skill
Name
Hrunting
Default Cooldown
24
Min Cooldown
4
Effect
Four panels from the left become Fire, Water, Wind, and Light panels.
Normal Skill 1
Name
Nægling: Salam
Activation
Effect
Extra Large Fire damage to a single enemy.
(3.0x ATK)
Normal Skill 2
Name
Grendel Giant
Activation
Effect
Large Wind damage to all enemies.
(2.5x ATK)
Passive Skill
Name
Effect
How to Obtain
Friend Scratch
No
Rare Scratch
No
Other
Evolved from Beowulf
Dungeon
Evolution
Friend Race
Friend Level
Friend Element
Evolution Quest
Link Bonus
Min Lv.: HP+193 ATK+24


Max Lv.: HP+746 ATK+93

Link Race Bonus
HP+150 ATK+3%
BOOST ATK+9%
Link Skill
{{{link skill}}}
Link Passive
Link Hunt: Dragon III
If one of your enemies is a Dragon,

the unit's attack power is increased by 1.4x.

Link Material
Link Cost as Base Unit
282936
Unlink Cost as Base Unit
16976
Story
世界評議会最高幹部のベオウルフに与えられた異名、屠竜者。それは、竜を殺す者の証明。だが、彼は人でありながらも、竜の血を引いていた。その手にかけた数多の同胞、そして手に入れた名誉と地位。次にキミは、何を欲しがるのかな。昔にね、狩り忘れた首があるんですよ。そこには、歪な密約が存在していた。
The alias given to Beowulf, the World Council's Highest Executive, was "the Dragon Slayer". The proof that he is a being who kills dragons. However, while he is a human, he also descended from the dragons. Numerous fellow dragons had died in his hands, and he received fame and status. "Now then, what do you want next?" "There's a head I forgot to hunt in the past." There was made a crooked secret agreement.
---
Ad blocker interference detected!
Wikia is a free-to-use site that makes money from advertising. We have a modified experience for viewers using ad blockers

Wikia is not accessible if you've made further modifications. Remove the custom ad blocker rule(s) and the page will load as expected.