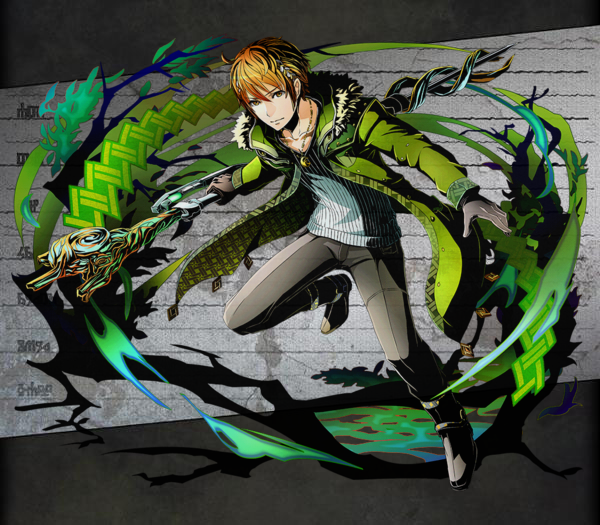 Unit

Name

Merlin, the Wizard
Attribute
Wind
Cost
50
No.
1203
Rarity
★6
Race
Human
Max Lv
99
Basic Stats

Initial HP

1181

Final HP

2660
Exp Type
Type 5
Exp Curve
5000000
Initial ATK
1222
Final ATK
3300
Fodder Exp
Lv.*630
Price
Lv.*420
Skills
Leader Skill
Name
Wind Rise: Life Shift II
Effect
2.5xHP/2xATK to Wind type units
Active Skill
Name
Madness
Default Cooldown
58
Min Cooldown
28
Effect
Deals Wind damage equal to 100x user's ATK to a single enemy. Affected by enemy element and defense.
Normal Skill 1
Name
Breezia: Second
Activation
Effect
Heals 10% of total HP
Normal Skill 2
Name
Activation
Effect
Passive Skill
Name
Panel Barrier: Wind
Effect
Each Wind panel decreases damage received by 10%, afterwards the panels are randomly changed.
How to Obtain
Friend Scratch
No
Rare Scratch
No
Other
Evolved from Merlin
Dungeon
Evolution
Friend Race
Friend Level
Friend Element
Evolution Quest
Any
Lv.40+
Wind
Trial of Wind: Holy Class (風の試練: 聖級)
Link Bonus
Min Lv.: HP+145 ATK+48


Max Lv.: HP+559 ATK+186

Link Race Bonus
HP+250 ATK+5%
Link Skill
{{{link skill}}}
Link Passive
Link Panel Barrier: Wind
Each Wind panel on hand reduces damage received by 4%,
afterwards these panels are randomly changed.
Link Material
Link Cost as Base Unit
282936
Unlink Cost as Base Unit
16976
Story
僕は僕の出来ることをしなければならない。そして一人、向かった先は天界の外れ。やっぱり、ここにいる気がしたんだ。そこは在りし日の聖王と聖者がよく喧嘩をしていた川沿いの土手。彼女と話をさせてもらうよ。優しい表情のまま発した殺意、仕方なくその場を後にした雪術師。共に行こう、彼に、お帰りを言いに。
"I have to do what I can." Alone, he then headed toward the outskirts of the Sky World. "As I thought, I had a feeling that you would be here." There were the banks of the river where the Holy King and the Saint used to fight all the time. "Allow me to speak with her." Showing a murderous intent while maintaining his kind expression, the Snowfall Magician had no choice but to leave. "Let's go together, to tell him 'welcome back'."
---
Ad blocker interference detected!
Wikia is a free-to-use site that makes money from advertising. We have a modified experience for viewers using ad blockers

Wikia is not accessible if you've made further modifications. Remove the custom ad blocker rule(s) and the page will load as expected.