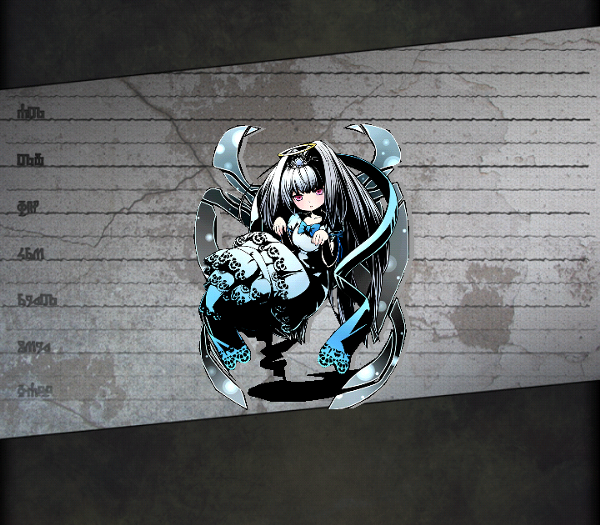 Unit

Name

Ghost
Attribute
Void
Cost
8
No.
120
Rarity
★4
Race
Fairy
Max Lv
70
Basic Stats

Initial HP

234

Final HP

836
Exp Type
Type 2
Exp Curve
519958
Initial ATK
206
Final ATK
544
Fodder Exp
Lv.*450
Price
Lv.*150
Skills
Leader Skill
Name
Spiri-Rise: Life II
Effect
2x HP for Fairy type units.
Active Skill
Name
Ghost Hand
Default Cooldown
30
Min Cooldown
20
Effect
Delays enemies turn by 3.
Normal Skill 1
Name
None Blow
Activation
Effect
Void damage to a single enemy.
(1.6x ATK)
Normal Skill 2
Name
None Heal II
Activation
Effect
Heals 20% of HP
Passive Skill
Name
Effect
How to Obtain
Friend Scratch
No
Rare Scratch
Yes
Other
Evolved from Tiny Ghost
Dungeon
Evolution
Friend Race
Friend Level
Friend Element
Evolution Quest
Any
Lv.10+
Void
Trial of Void: Master (無の試練: 超級)
Link Bonus
Min Lv.: HP+38 ATK+28


Max Lv.: HP+115 ATK+86

Link Race Bonus
HP+300
Link Skill
{{{link skill}}}
Link Passive
{{{link passive}}}
Link Material
Link Cost as Base Unit
2368
Unlink Cost as Base Unit
94
Story
ふわふわ浮かび、揺れていた。このまま全て、忘れてしまう事が出来たらいいのに。気付けば頭に乗っていた黄色い輪、纏った羽衣、白いワンピース、それは少女が大人になり、ゴーストへと昇華したから。だけど彼女はそんなこと、どうでもよかった。黄色い輪に関してだけ言えば、少し可愛いと気にいっていたようだ。
Softly floating away, she swayed. "I wish I could forget everything like this." A yellow ring on top of her head, wearing a white dress, the girl grew, and quickly sublimated into a ghost. But for her it was okay. As for that yellow halo above her head, she seemed to think it was cute, and took a liking to it.
---
Ad blocker interference detected!
Wikia is a free-to-use site that makes money from advertising. We have a modified experience for viewers using ad blockers

Wikia is not accessible if you've made further modifications. Remove the custom ad blocker rule(s) and the page will load as expected.