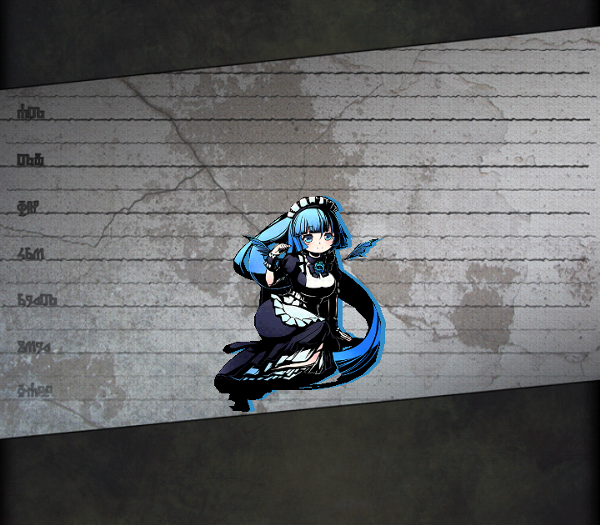 Unit

Name

Tiny Mermaid
Attribute
Water
Cost
5
No.
111
Rarity
★3
Race
Fairy
Max Lv
25
Basic Stats

Initial HP

30

Final HP

315
Exp Type
Type 2
Exp Curve
37100
Initial ATK
42
Final ATK
203
Fodder Exp
Lv.*150
Price
Lv.*115
Skills
Leader Skill
Name
Battle Heal
Effect
Heals 5% HP in battle per turn.
Active Skill
Name
Tiny Cure Aqua
Default Cooldown
27
Min Cooldown
18
Effect
Heals 1000 HP
Normal Skill 1
Name
Aqua Ball
Activation
Effect
Small Water damage to a single enemy.
(1.0x ATK)
Normal Skill 2
Name
Aqua Heal
Activation
Effect
Heals 10% of HP
Passive Skill
Name
Effect
How to Obtain
Friend Scratch
Yes
Rare Scratch
No
Other
Dungeon Drop
Dungeon
Cobalt Jail, Spectrum Jail, Aurora Tower, Aquamarine Tower, Fairy Tale Castle: Alice, Seiryuu Castle, Utopia Avalon, Mercury Lounge and Jupiter Lounge
Evolution
Friend Race
Friend Level
Friend Element
Evolution Quest
Any
Lv.1+
Any
Trial of Water: Expert (水の試練: 上級)
Link Bonus
Min Lv.: HP+56 ATK+0


Max Lv.: HP+96 ATK+0

Link Race Bonus
HP+200
Link Skill
{{{link skill}}}
Link Passive
{{{link passive}}}
Link Material
Link Cost as Base Unit
1528
Unlink Cost as Base Unit
45
Story
お帰りなさいませ、ご主人様。お風呂にしますか、ご飯にしますか、それとも、ううん、なんでもないです。ご主人の帰りを待ちわびていた水の妖精プチメイド。尽くし、喜ばれることこそ、彼女の幸せ。黒いメイド服に純白のエプロン、頭に乗せたカチューシャ、清らかなる容姿とその心はご主人へ身も心も捧げた証。
"Welcome back, master. Would you like to take a bath? Or eat first? Or... no, no." The Water Fairy, Tiny Mermaid had been looking forward to the return of her master. She'll try her best to please her master, as that will bring her happiness. In a black uniform, pure white apron, and a headband placed atop her head, with a pure heart she will prove both her physical and mental devotion to her master.
---
Ad blocker interference detected!
Wikia is a free-to-use site that makes money from advertising. We have a modified experience for viewers using ad blockers

Wikia is not accessible if you've made further modifications. Remove the custom ad blocker rule(s) and the page will load as expected.