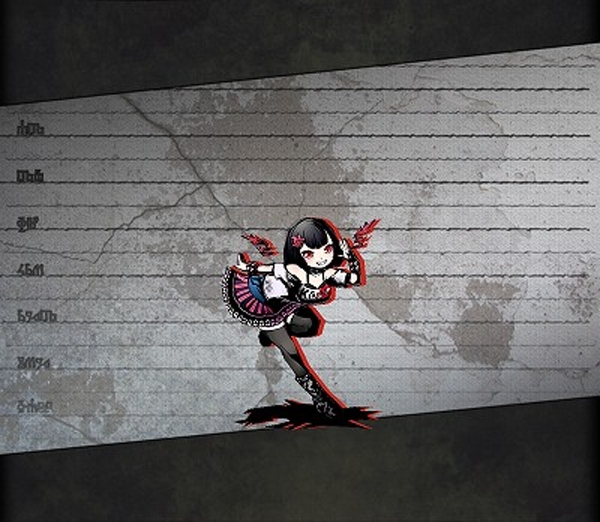 Unit

Name

Tiny Echidna
Attribute
Fire
Cost
5
No.
109
Rarity
★3
Race
Fairy
Max Lv
25
Basic Stats

Initial HP

23

Final HP

271
Exp Type
Type 2
Exp Curve
37100
Initial ATK
41
Final ATK
253
Fodder Exp
Lv.*150
Price
Lv.*115
Skills
Leader Skill
Name
Spiri-Rise: Life
Effect
1.5x HP to Fairy type units.
Active Skill
Name
Tiny Celes Fire
Default Cooldown
15
Min Cooldown
10
Effect
Deals 1000 Fire damage to all enemies. Affected by enemy element and defense.
Normal Skill 1
Name
Fire Ball
Activation
Effect
Small Fire damage to a single enemy.
(1.0x ATK)
Normal Skill 2
Name
Fire Heal
Activation
Effect
Heals 10% of HP
Passive Skill
Name
Effect
How to Obtain
Friend Scratch
Yes
Rare Scratch
No
Other
Dungeon Drop
Dungeon
Carmine Jail, Spectrum Jail, Aurora Tower, Garnet Tower, Fairy Tale Castle: Little Red Riding-Hood, Suzaku Castle, Utopia Avalon, and Mars Lounge
Evolution
Friend Race
Friend Level
Friend Element
Evolution Quest
Any
Lv.1+
Any
Trial of Fire: Expert (炎の試練: 上級)
Link Bonus
Min Lv.: HP+11 ATK+22


Max Lv.: HP+19 ATK+38

Link Race Bonus
HP+200
Link Skill
{{{link skill}}}
Link Passive
{{{link passive}}}
Link Material
Link Cost as Base Unit
1528
Unlink Cost as Base Unit
45
Story
キスミー、ダーリン。扉が開かれた夜、交わった世界の片隅で、青い瞳に恋をした。禁忌の出会いに炎を燃やす、一途な乙女の恋心。きっとこれが最期の恋。刺さるような冷たさ、ねぇもっと私のことを見つめてダーリン。その冷たい瞳になら、私は堕とされたっていいわ。炎の妖精プチドナは今日も恋に恋焦がれる。
Kiss me, darling. Doors opened that night, in a merging world she fell in love with blue eyes. A taboo encounter kindled the flame, it was the desire of a single-minded girl's heart. This must be my last and only love. A piercing cold, "Look at me more, Darling. If it's in those cold eyes, I'd gladly fall." The Fairy of Flame, Tiny Echidna is deeply in love.
---
Ad blocker interference detected!
Wikia is a free-to-use site that makes money from advertising. We have a modified experience for viewers using ad blockers

Wikia is not accessible if you've made further modifications. Remove the custom ad blocker rule(s) and the page will load as expected.