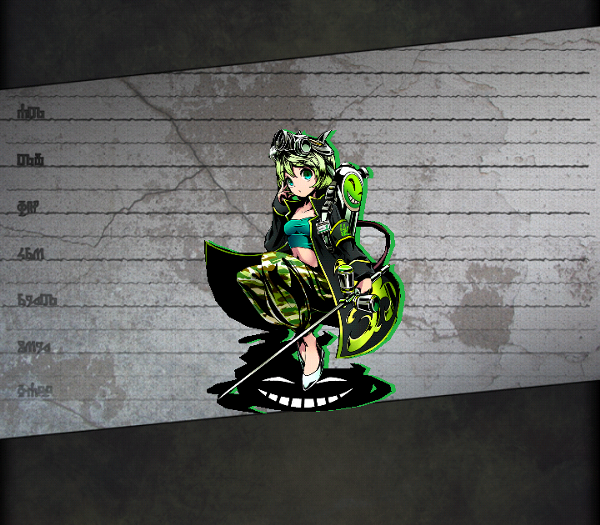 Unit

Name

Wind Pier
Attribute
Wind
Cost
9
No.
102
Rarity
★3
Race
Demon
Max Lv
70
Basic Stats

Initial HP

569

Final HP

1277
Exp Type
Type 3
Exp Curve
779937
Initial ATK
361
Final ATK
907
Fodder Exp
Lv.*480
Price
Lv.*120
Skills
Leader Skill
Name
Effect
Active Skill
Name
Break Guard
Default Cooldown
30
Min Cooldown
15
Effect
For three turns, the enemies' defense is reduced by 50%.
Normal Skill 1
Name
Wind Spear
Activation
Effect
Wind damage to a single enemy.
(1.6x ATK)
Normal Skill 2
Name
Activation
Effect
Passive Skill
Name
Counter: Wind I
Effect
In rare cases, 10% of damage received is dealt back in Wind damage.
How to Obtain
Friend Scratch
Yes
Rare Scratch
No
Other
Dungeon Drop, Evolved from Wind Edge
Dungeon
Nightless Nightmare
Evolution
Friend Race
Friend Level
Friend Element
Evolution Quest
Any
Lv.1+
Wind
Trial of Wind: Expert (風の試練: 上級)
Link Bonus
Min Lv.: HP+36 ATK+21


Max Lv.: HP+109 ATK+36

Link Race Bonus
ATK+4%
Link Skill
{{{link skill}}}
Link Passive
{{{link passive}}}
Link Material
Link Cost as Base Unit
1551
Unlink Cost as Base Unit
46
Story
ついにそのマスクを脱いだ彼。いや、見せた素顔は彼女だった。それは風の剣型ドライバ【ウィンドピア】と共に授けられた名前により、持つことが出来た自信の表れ。だけど今も、手放すことのない二酸化炭素ボンベ。未だに彼女を敵とみなす人間が住まう常界<テラスティア>へ赴く際に、マスクは欠かせない。
He finally took off his mask. No, she finally took off her mask. This is because she gained some confidence as she was awarded the name and wind sword driver [Wind Pier]. But she will not live without the oxygen tanks. When she goes to the Common World <Terrastia> inhabited by the enemy humans, she does not forget her mask.
---
Ad blocker interference detected!
Wikia is a free-to-use site that makes money from advertising. We have a modified experience for viewers using ad blockers

Wikia is not accessible if you've made further modifications. Remove the custom ad blocker rule(s) and the page will load as expected.