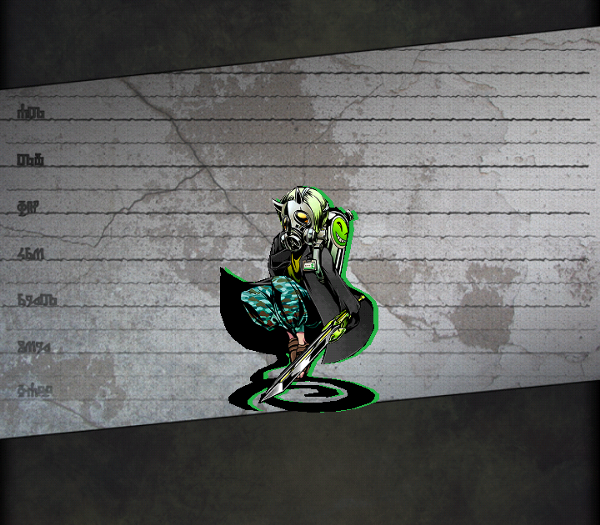 Unit

Name

Wind Edge
Attribute
Wind
Cost
6
No.
101
Rarity
★2
Race
Demon
Max Lv
25
Basic Stats

Initial HP

65

Final HP

704
Exp Type
Type 3
Exp Curve
55650
Initial ATK
73
Final ATK
408
Fodder Exp
Lv.*225
Price
Lv.*80
Skills
Leader Skill
Name
Effect
Active Skill
Name
Break Guard
Default Cooldown
30
Min Cooldown
15
Effect
For three turns, the enemies' defense is reduced by 50%
Normal Skill 1
Name
Wind Edge
Activation
Effect
Small Wind damage to a single enemy.
(1.0x ATK)
Normal Skill 2
Name
Activation
Effect
Passive Skill
Name
Effect
How to Obtain
Friend Scratch
Yes
Rare Scratch
No
Other
Dungeon Drop
Dungeon
Viridian Jail,Spectrum Jail,Emerald Tower,Aurora Tower,Genbu Castle,Syura Castle,Fairy Tale Castle: Briar Rose,Jupiter Lounge,Nightless Nightmare
Evolution
Friend Race
Friend Level
Friend Element
Evolution Quest
Any
Lv.1+
Any
Trial of Wind: Int (風の試練: 中級)
Link Bonus
Min Lv.: HP+19 ATK+6


Max Lv.: HP+32 ATK+10

Link Race Bonus
ATK+2%
Link Skill
{{{link skill}}}
Link Passive
{{{link passive}}}
Link Material
Link Cost as Base Unit
1005
Unlink Cost as Base Unit
20
Story
昇格試験、残り49人、見られた素顔、逃げ帰る魔界<ヘリスティア>。ウィンドエッジは誰であろうと素顔を見られることを許さない。見られた時には引き起こされる過呼吸。背中のボンベは猛毒ガス、ではなく緊急用の二酸化炭素。そう、ただの恥ずかしがり屋。クラスメイトでさえ、彼の素顔を見た者はいない。
Fourty-nine people remained in the promotion test; when someone saw his true face, he fled back to the Demon World <Hellistia>. Whoever is it, Wind Edge did not allow anyone to see his real face. When seen, he starts to hyperventilate. The oxygen tanks on his back are not filled with toxic gas, but carbon dioxide for emergency usage. Yes, because he was just shy. Even his fellow classmates had never seen his real face.
---
Ad blocker interference detected!
Wikia is a free-to-use site that makes money from advertising. We have a modified experience for viewers using ad blockers

Wikia is not accessible if you've made further modifications. Remove the custom ad blocker rule(s) and the page will load as expected.