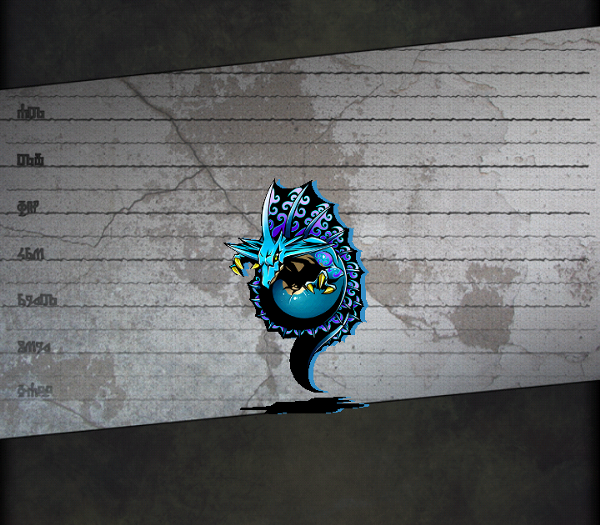 Unit

Name

Hros
Attribute
Water
Cost
2
No.
029
Rarity
★3
Race
Dragon
Max Lv
15
Basic Stats

Initial HP

50

Final HP

317
Exp Type
Type 3
Exp Curve
14463
Initial ATK
37
Final ATK
130
Fodder Exp
Lv.*100
Price
Lv.*50
Skills
Leader Skill
Name
Guard: Aqua
Effect
Damage received from water attribute units is reduced by 25%
Active Skill
Name
Aqua Breath
Default Cooldown
15
Min Cooldown
10
Effect
Deals 1000 water damage to all enemies. Affected by enemy element and defense.
Normal Skill 1
Name
Aqua Ball
Activation
Effect
Small Water damage to a single enemy.
(1.0x ATK)
Normal Skill 2
Name
Activation
Effect
Passive Skill
Name
Effect
How to Obtain
Friend Scratch
Yes
Rare Scratch
No
Other
Dungeon Drop
Dungeon
Aqualia Town: Q3, Cobalt Jail: Q3, Spectrum Jail: Q3 & Q5, Aquamarine Tower: Q5, Mercury Lounge,Ancient Palace Industra
Evolution
Friend Race
Friend Level
Friend Element
Evolution Quest
Any
Lv.1+
Any
Trial of Water: Expert (水の試練: 上級)
Link Bonus
Min Lv.: HP+53 ATK+0


Max Lv.: HP+75 ATK+0

Link Race Bonus
BOOST ATK+6%
Link Skill
{{{link skill}}}
Link Passive
{{{link passive}}}
Link Material
Link Cost as Base Unit
1511
Unlink Cost as Base Unit
45
Story
深海に眠るロマン、海にはまだ誰も目にしたことのない、新種の生物が沢山生息している。ただ、近年危険種として指定された深海の生物、たてがみの様な背びれ、発達した腕に鋭い牙と爪、フロスと名付けられた生物。それは魚類でも哺乳類でもなく、交わった統合世界<ユナイティリア>が産んだドラゴンだった。
Alluring, the deep seas teemed with lifeforms yet undiscovered. One of these, a deep-sea creature with a mane-like dorsal fin, well-built arms, and sharp teeth and claws, was recently classified as dangerous and dubbed Hros. Neither fish nor mammal, the creature was a product of the fusing of the Merged World <Unitilia> - a dragon.
---
Ad blocker interference detected!
Wikia is a free-to-use site that makes money from advertising. We have a modified experience for viewers using ad blockers

Wikia is not accessible if you've made further modifications. Remove the custom ad blocker rule(s) and the page will load as expected.