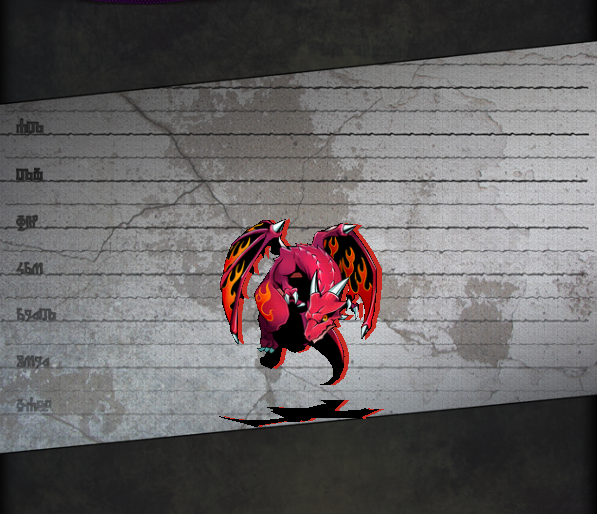 Unit

Name

Læva
Attribute
Fire
Cost
2
No.
025
Rarity
★3
Race
Dragon
Max Lv
15
Basic Stats

Initial HP

42

Final HP

248
Exp Type
Type 3
Exp Curve
14463
Initial ATK
49
Final ATK
154
Fodder Exp
Lv.*100
Price
Lv.*50
Skills
Leader Skill
Name
Guard: Fire
Effect
Damage received from fire attribute units is reduced by 25%
Active Skill
Name
Fire Breath
Default Cooldown
15
Min Cooldown
10
Effect
Deals 1000 fire damage to all enemies. Affected by enemy element and defense.
Normal Skill 1
Name
Fire Breath
Activation
Effect
Small Fire damage to a single enemy.
(1.0x ATK)
Normal Skill 2
Name
Activation
Effect
Passive Skill
Name
Effect
How to Obtain
Friend Scratch
Yes
Rare Scratch
No
Other
Dungeon Drop
Dungeon
Firelia Town: Q3, Carmine Jail: Q3, Spectrum Jail: Q3 & Q5, Garnet Tower: Q5, and Mars Lounge.
Evolution
Friend Race
Friend Level
Friend Element
Evolution Quest
Any
Lv.1+
Any
Trial of Fire: Expert (炎の試練: 上級)
Link Bonus
Min Lv.: HP+10 ATK+21


Max Lv.: HP+15 ATK+30

Link Race Bonus
BOOST ATK+6%
Link Skill
{{{link skill}}}
Link Passive
{{{link passive}}}
Link Material
Link Cost as Base Unit
1511
Unlink Cost as Base Unit
45
Story
産まれたてのドラゴンが吐いた炎が村を一つ焼き尽くした。そんな伝承は昔の昔。進化した科学、化石修復、DNAの塩基配列分析、適合母体による遺伝操作。そして再び、炎の中から産声を上げた統合世界<ユナイティリア>の産物、ドラゴン。それは誰が何の為に。レヴァは何も知らず、今日も夢中に火を吐いた。
The flames of a newborn dragon were enough to burn down an entire village - those were the legends of old. With the advancement of science, fossil restoration, DNA sequence analysis, and gene manipulation through suitable host carriers, a birth cry rose once again from flames in the Merged World <Unitilia>. A dragon. By whom, and for what purpose? Ignorant of it all, Læva spent another day engrossed with blowing flames.
---
Ad blocker interference detected!
Wikia is a free-to-use site that makes money from advertising. We have a modified experience for viewers using ad blockers

Wikia is not accessible if you've made further modifications. Remove the custom ad blocker rule(s) and the page will load as expected.