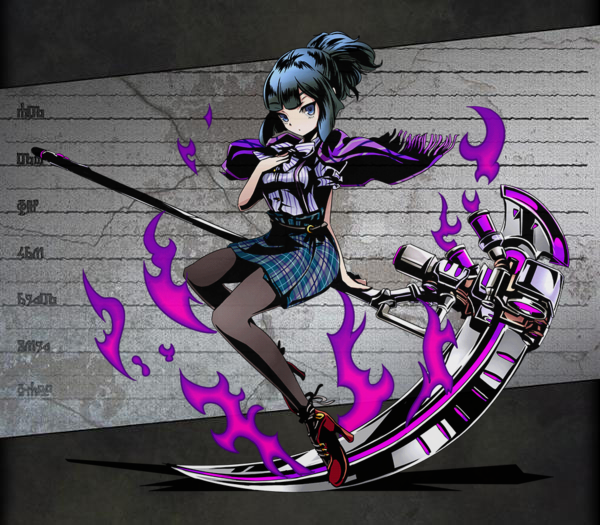 Unit

Name

Yukari, Scythe-Wielder of the Darkness
Attribute
Dark
Cost
6
No.
019
Rarity
★5
Race
Human
Max Lv
35
Basic Stats

Initial HP

367

Final HP

1263
Exp Type
Type 3
Exp Curve
132934
Initial ATK
216
Final ATK
802
Fodder Exp
Lv*350
Price
Lv*150
Skills
Leader Skill
Name
Dark Rise: Assault
Effect
1.5x ATK for Dark type units.
Active Skill
Name
Demon Slash
Default Cooldown
23
Min Cooldown
8
Effect
Deal Dark type damage equal to 10x user's ATK to all enemies. Affected by enemy element and defense.
Normal Skill 1
Name
Abyss: Third
Activation
Effect
Large Dark damage to a single enemy.
(2.3x ATK)
Normal Skill 2
Name
Nightmare Parade
Activation
Effect
Dark damage to all enemies.
(1.6x ATK)
Passive Skill
Name
Effect
How to Obtain
Friend Scratch
No
Rare Scratch
No
Other
Evolved from Scythe-Wielder Yukari
Dungeon
Evolution
Friend Race
Friend Level
Friend Element
Evolution Quest
Any
Lv.25+
Dark
Trial of Darkness : Legend
Link Bonus
Min Lv.: HP+0 ATK+70


Max Lv.: HP+0 ATK+139

Link Race Bonus
HP+200 ATK+4%
Link Skill
{{{link skill}}}
Link Passive
{{{link passive}}}
Link Material
Link Cost as Base Unit
5312
Unlink Cost as Base Unit
265
Story
闇を司る精霊はユカリを優しく包み込み、探していた過去に触れた。私と同じ匂いがする、と。それは喜ばしくも、悲しくも、堕ちた者への烙印。小さな死神は【アビス:サード】を掲げ、魔界<ヘリスティア>へ反旗を翻す。闇へと堕ちる悲劇の連鎖を止める為に。だけどまだ、彼女は憎しみの闇に捕われたままだった。
The Spirit of Darkness gently enshrouded Yukari and touched upon the past she was searching for. "We have the same scent." Reflecting both joy and sorrow, that was the mark of a fallen one. To break the tragic cycle of people falling to the darkness, the small death god hefted [Abyss: Third], and rose it as a standard of revolt against the Demon World <Hellistia>. She still remained ensnared however, by the dark tendrils of hate.
Trivia
She ranked 11th, 16th, 13th, 25th, 4th, 9th, and 11th consecutively in the seven official Divine Gate popularity polls.
She is a high school student. She is 17 years old.
Her cup size is D.
Her favorite food is pickled eggplant, but she also likes Yōkan (sweet bean jelly). Because of her love for pickled eggplant, she actually have a large stock of them. Saying that the key point to making pickled eggplant is the way the eggplants are sliced, she uses her driver, 【Abyss】 to make pickled eggplant. This had resulted to her driver reeking of the smell of pickled eggplant according to Shadow.[1]
Her fashion is avant-garde. [2]
Although not given her own unit for the April Fools event she takes the role of a library committee member.
She currently resides in the Nightless City of the Demon World.
She does not have a boyfriend as she does not like men.
Young Demon Empress who governs the Demon World. The loss of her beloved childhood friend, became the trigger to her scheme of a war of revenge against the Sky World. As her favorite food is pickled eggplant, her dreams is to eat it together with her pet cat she plans to have someday. However, she is sad when she realized it was not food that should be given to cats.
In reality, her eyesight is poor and she wears glasses regularly in private. However, only few had witness her in that appearance. Why, was her eyesight so bad? The reason is something that happened in the past. When she was young, even when it was nighttime she did not on the lights because of her love of the dark and was engrossed in looking at picture books together with her beloved childhood friend. It was because of such a trifle and cute reason. [4]
Gallery
---
Ad blocker interference detected!
Wikia is a free-to-use site that makes money from advertising. We have a modified experience for viewers using ad blockers

Wikia is not accessible if you've made further modifications. Remove the custom ad blocker rule(s) and the page will load as expected.