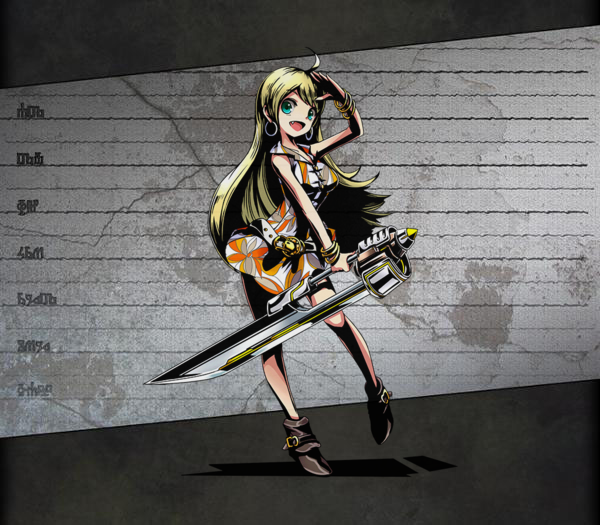 Unit

Name

Hikari
Attribute
Light
Cost
2
No.
013
Rarity
★3
Race
Human
Max Lv
5
Basic Stats

Initial HP

47

Final HP

144
Exp Type
Type 3
Exp Curve
632
Initial ATK
52
Final ATK
73
Fodder Exp
Lv*100
Price
Lv*50
Skills
Leader Skill
Name
Light Rise: Assault
Effect
1.5x ATK for Light type units.
Active Skill
Name
Photon Ray
Default Cooldown
15
Min Cooldown
10
Effect
Deal Light type damage equal to 3x user's ATK to all enemies. Affected by enemy element and defense.
Normal Skill 1
Name
Lumière
Activation
Effect
Small Light damage to a single enemy.
(1.0x ATK)
Normal Skill 2
Name
Activation
Effect
Passive Skill
Name
Effect
How to Obtain
Friend Scratch
Yes
Rare Scratch
No
Other
Dungeon
Evolution
Friend Race
Friend Level
Friend Element
Evolution Quest
Any
Lv.1+
Any
Trial of Light: Expert (光の試練: 上級)
Link Bonus
Min Lv.: HP+42 ATK+5


Max Lv.: HP+47 ATK+5

Link Race Bonus
HP+100 ATK+2%
Link Skill
{{{link skill}}}
Link Passive
{{{link passive}}}
Link Material
Link Cost as Base Unit
1511
Unlink Cost as Base Unit
45
Story
光り輝く太陽の様な笑顔、少女はいつも笑っていた。楽しい時も嬉しい時も、哀しい時も苦しい時も、笑うことしか出来なかった少女は「光」を宿していた。両手で持つのも大変な大きな剣型ドライバ【リュミエール】の剣先は開かれた扉から溢れた光を指し示す。ヒカリを導く様に、決してその笑顔を曇らせない為に。
With a smile radiant like the sun, the girl was always laughing. In times of joy and times of happiness, in times of sorrow and times of pain, the girl who could do nothing but laugh harbored "Light". Difficult to wield even two-handed, Hikari's large sword-type driver [Lumière] pointed towards the light that spilled out from the open door. As if to guide her, and to prevent that smile from ever clouding.
Trivia
She ranked 14th, 25th, and 36th in the first 3 official Divine Gate popularity polls consecutively, and 7th, 10th, and 13th in the 5th, 6th, and 7th popularity polls.

Hikari: Halloween ranked 16th and 49th in the 5th and 6th popularity polls.

She is a high school student.
Her cup size is E.
Her favorite food is orange, but she also shows a strong fondness for crepes.
Gallery
---
Ad blocker interference detected!
Wikia is a free-to-use site that makes money from advertising. We have a modified experience for viewers using ad blockers

Wikia is not accessible if you've made further modifications. Remove the custom ad blocker rule(s) and the page will load as expected.