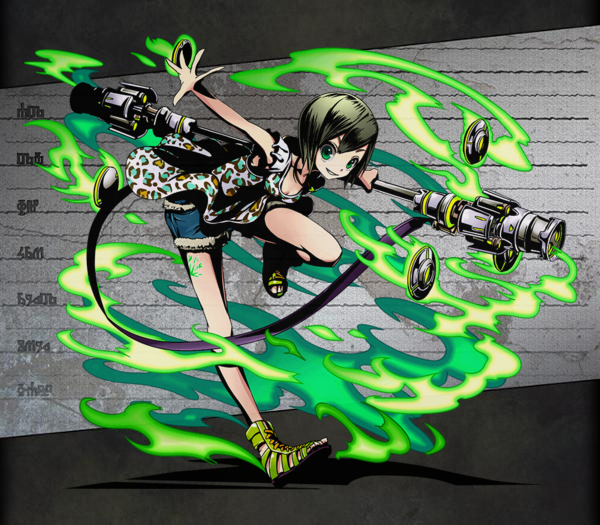 Unit

Name

Midori, Staff Wielder of the Wind
Attribute
Wind
Cost
10
No.
012
Rarity
★6
Race
Human
Max Lv
99
Basic Stats

Initial HP

818

Final HP

2198
Exp Type
Type 4
Exp Curve
3500000
Initial ATK
425
Final ATK
1445
Fodder Exp
Lv*500
Price
Lv*200
Skills
Leader Skill
Name
Wind Rise: Assault II
Effect
2.0x ATK for Wind type units.
Active Skill
Name
Blast Raid
Default Cooldown
23
Min Cooldown
8
Effect
Deal Wind type damage equal to 10x user's ATK to all enemies. Affected by enemy element and defense.
Normal Skill 1
Name
Fonshen: Kagura
Activation
Effect
Large Wind damage to a single enemy.
(2.3x ATK)
Normal Skill 2
Name
Aerial Dragon
Activation
Effect
Extra Large Wind damage to all enemies.
(2.5x ATK)
Passive Skill
Name
Effect
How to Obtain
Friend Scratch
No
Rare Scratch
No
Other
Evolved from Midori, Staff Wielder of the Wind
Dungeon
Evolution
Friend Race
Friend Level
Friend Element
Evolution Quest
Any
Lv.40+
Wind
Trial of Wind: Holy Class (風の試練: 聖級)
Link Bonus
Min Lv.: HP+120 ATK+40


Max Lv.: HP+464 ATK+154

Link Race Bonus
HP+250 ATK+5%
Link Skill
{{{link skill}}}
Link Passive
Link Double Assault
When attacking with two attributes or more in the same turn,
the unit's attack is increased by 1.1
Link Material
Link Cost as Base Unit
58987
Unlink Cost as Base Unit
3539
Story
天高く聳える仙境、蓬莱郷<ホウライ>で流す汗。誰よりも早く駆けることが出来ていたら。風を止め、汗と共に流した悔し涙。やがて、風精王が起こした竜巻に乗り、皆の前に現れたミドリ。風と遊び舞い踊る竜が如く、生まれ変わった【フォンシェン:カグラ】を元気いっぱい振り回した少女は今、再び駆け出した。
In the land of the fairies high above the sky, the Palace of Wind Hourai <Hourai>[1]., Midori sweat and toiled. If only she had been able to run faster, faster than anyone else. Stopping the wind, with the sweat flowed tears of frustration and regret. At its conclusion, Midori reappeared before the group, riding a whirlwind from the Queen of Wind Fairies . Like a dragon dancing and frolicing in the wind, the girl spiritedly spun the reborn 【Fonshen: Kagura】, before dashing off once again.
↑

direct translation of the name of Hourai is "Sacred Moutain". According to Chinese Mythology, it is a land of perpetual youth.
Trivia
She ranked 8th, 21st, 16th, 23rd, 5th, 13th, and 8th consecutively in the seven official Divine Gate popularity polls.
She is a high school student.
Her cup size is C.
Her favorite food is cucumber.
In the Princess Punt Collaboration Event she is shown to use her driver [Fonshen] as a makeshift "helicopter".
Gallery
---
Ad blocker interference detected!
Wikia is a free-to-use site that makes money from advertising. We have a modified experience for viewers using ad blockers

Wikia is not accessible if you've made further modifications. Remove the custom ad blocker rule(s) and the page will load as expected.