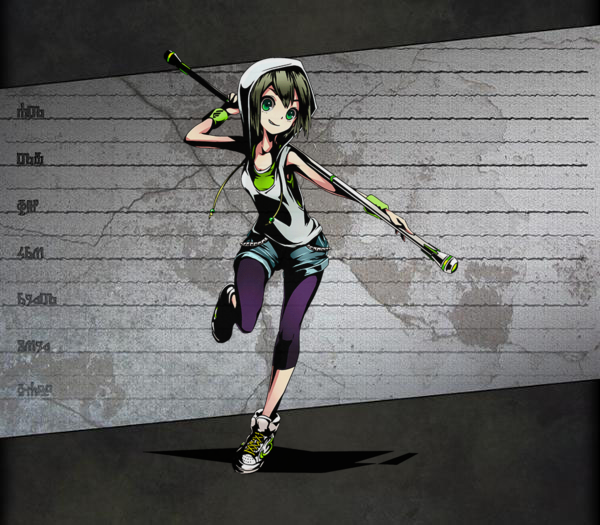 Unit

Name

Midori
Attribute
Wind
Cost
2
No.
009
Rarity
★3
Race
Human
Max Lv
5
Basic Stats

Initial HP

67

Final HP

162
Exp Type
Type 3
Exp Curve
632
Initial ATK
32
Final ATK
62
Fodder Exp
Lv*100
Price
Lv*50
Skills
Leader Skill
Name
Wind Rise: Assault
Effect
1.5x ATK for Wind type units.
Active Skill
Name
Breeze Raid
Default Cooldown
15
Min Cooldown
10
Effect
Deal Wind type damage equal to 3x user's ATK to all enemies. Affected by enemy element and defense.
Normal Skill 1
Name
Fonshen
Activation
Effect
Small Wind damage to a single enemy.
(1.0x ATK)
Normal Skill 2
Name
Activation
Effect
Passive Skill
Name
Effect
How to Obtain
Friend Scratch
Yes
Rare Scratch
No
Other
Chosen from Starter units
Dungeon
Evolution
Friend Race
Friend Level
Friend Element
Evolution Quest
Any
Lv.1+
Any
Trial of Wind: Expert (風の試練: 上級)
Link Bonus
Min Lv.: HP+32 ATK+10


Max Lv.: HP+35 ATK+11

Link Race Bonus
HP+100 ATK+2%
Link Skill
{{{link skill}}}
Link Passive
{{{link passive}}}
Link Material
Link Cost as Base Unit
1511
Unlink Cost as Base Unit
45
Story
少女は走る、誰よりも早く、今を駆け抜ける為に。小さくも巻き起こした「風」を身に纏って。小さな体で軽々しく振り回す棍型エレメンツドライバ【フォンシェン】が巻き起こす風が止んだ頃にはもう、既に嵐の前の静けさに終わりを告げ、開かれた扉、聖なる入口<ディバインゲート>へ駆け出したミドリはいない。
Faster than anyone, the girl ran. Ran to leave behind the present, clad in the small eddies of "Wind" stirred up in her passing. Her small frame swung the staff element driver 【Fonshen】[1] effortlessly, kicking up wind in its wake. Running towards the open gates, the Holy Entrance <Divine Gate>, Midori was already nowhere to be seen by the time the wind from her staff had settled, heralding an end to the calm before the storm.
↑

"Fonshen" means "wind god" in Chinese
Trivia
She ranked 8th, 21st, 16th, 23rd, 5th, 13th, and 8th consecutively in the seven official Divine Gate popularity polls.
She is a high school student.
Her cup size is C.
Her favorite food is cucumber.
In the Princess Punt Collaboration Event she is shown to use her driver [Fonshen] as a makeshift "helicopter".
Gallery
---