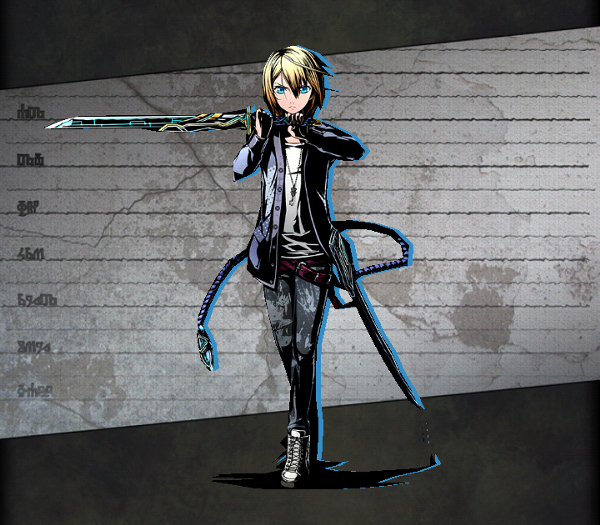 Unit

Name

Katana-Wielder Aoto
Attribute
Water
Cost
4
No.
006
Rarity
★4
Race
Human
Max Lv
15
Basic Stats

Initial HP

127

Final HP

528
Exp Type
Type 3
Exp Curve
14463
Initial ATK
57
Final ATK
235
Fodder Exp
Lv*175
Price
Lv*100
Skills
Leader Skill
Name
Aqua Rise: Assault
Effect
1.5x ATK for Water type units.
Active Skill
Name
Cold Glacier
Default Cooldown
15
Min Cooldown
10
Effect
Deal Water type damage equal to 3x user's ATK to all enemies. Affected by enemy element and defense
Normal Skill 1
Name
Wadatsumi: Nishiki
Activation
Effect
Water damage to a single enemy.
(1.6x ATK)
Normal Skill 2
Name
Moment Zero
Activation
Effect
Small Water damage to all enemies.
(1.0x ATK)
Passive Skill
Name
Effect
How to Obtain
Friend Scratch
Yes
Rare Scratch
No
Other
Evolved from Aoto
Dungeon
Evolution
Friend Race
Friend Level
Friend Element
Evolution Quest
Any
Lv.10+
Water
Trial of Water: Master (水の試練: 超級)
Link Bonus
Min Lv.: HP+91 ATK+0


Max Lv.: HP+129 ATK+0

Link Race Bonus
HP+150 ATK+3%
Link Skill
{{{link skill}}}
Link Passive
{{{link passive}}}
Link Material
Link Cost as Base Unit
2184
Unlink Cost as Base Unit
87
Story
数多の戦いを経て、【ワダツミ:弐式】へと進化を遂げたドライバ。それは「水」を留める者として、聖なる出口<ディバインゲート>を目指す者としての願いの表れ。ただ1つだけ、けれども大きな、彼を戸惑わせる一言、青い下級悪魔が言い残した「君の罪」という、その一言だけが今もアオトを苦しませている。
After countless battles, Aoto's driver advanced to a new form, 【Wadatsumi: Nishiki】. This enhancement was a manifestation of him being the one who fixate "water" and a seeker of the Holy Entrance <Divine Gate>. There was just one large thing however, that continued to bother him. The words the blue lower grade demon had left - "your sin". Even now, those words remained a thorn in his side.
---
Ad blocker interference detected!
Wikia is a free-to-use site that makes money from advertising. We have a modified experience for viewers using ad blockers

Wikia is not accessible if you've made further modifications. Remove the custom ad blocker rule(s) and the page will load as expected.