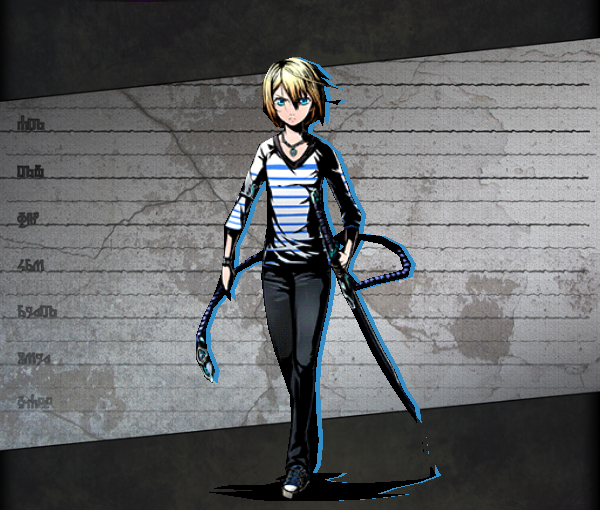 Unit

Name

Aoto
Attribute
Water
Cost
2
No.
005
Rarity
★3
Race
Human
Max Lv
5
Basic Stats

Initial HP

62

Final HP

167
Exp Type
Type 3
Exp Curve
632
Initial ATK
54
Final ATK
69
Fodder Exp
Lv*100
Price
Lv*50
Skills
Leader Skill
Name
Aqua Rise: Assault
Effect
1.5x ATK for Water type units.
Active Skill
Name
Cold Glacier
Default Cooldown
15
Min Cooldown
10
Effect
Deal Water type damage equal to 3x user's ATK to all enemies. Affected by enemy element and defense.
Normal Skill 1
Name
Wadatsumi
Activation
Effect
Small Water damage to a single enemy.
(1.0x ATK)
Normal Skill 2
Name
Activation
Effect
Passive Skill
Name
Effect
How to Obtain
Friend Scratch
Yes
Rare Scratch
No
Other
Chosen from Starter units.
Dungeon
Evolution
Friend Race
Friend Level
Friend Element
Evolution Quest
Any
Lv.1+
Any
Trial of Water: Expert (水の試練: 上級)
Link Bonus
Min Lv.: HP+53 ATK+0


Max Lv.: HP+59 ATK+0

Link Race Bonus
HP+100 ATK+2%
Link Skill
{{{link skill}}}
Link Passive
{{{link passive}}}
Link Material
Link Cost as Base Unit
1511
Unlink Cost as Base Unit
45
Story
ぽつり、ぽつり、降りだす雨。そんな空を虚ろな瞳で眺める少年の空いた心を埋める様に、滴り落ちる雫は「水」となり流れ込んだ。さざ波を立てることすら嫌うアオトと共に、刀型エレメンツドライバ【ワダツミ】は静かに動き出す。開かれた扉、聖なる入口<ディバインゲート>を見つけ、世界の交わりを止める為に。
Faintly, softly, the rain fell. As if to fill the empty heart of the boy gazing at the sky with vacant eyes, the trickling drops converged into an incoming flow of "Water". Loathe to even cast ripples, Aoto quietly set out with his blade-type element driver 【Wadatsumi】, to find the opened gates, the Holy Entrance <Divine Gate>, and to stop the integration of the worlds.
---
Ad blocker interference detected!
Wikia is a free-to-use site that makes money from advertising. We have a modified experience for viewers using ad blockers

Wikia is not accessible if you've made further modifications. Remove the custom ad blocker rule(s) and the page will load as expected.